Given the rise of feminine energy, 2020 should be declared the Year of The Mother. The global pandemic, Coronavirus, might be taking over headlines but let's not forget to celebrate all mothers worldwide on Sunday, 10th May. This special day is creeping by and if you're looking for a quick gift inspiration, the official Mother's Day flower, carnations, is a good place to start.
Our team sat down recently and curated a list of the best flower bouquets for Every Type of Mom out there. Oh, did we mention that you can also order them online with free delivery included?
1. The Free-spirited Woman
This is the year for the non-conforming, bold Mom. She is one who is unrestricted by conventions and does not do things by the book. Her spirit animal is most likely an eagle soaring high in Yosemite or a wild horse running free on the plains of Sierra Nevada. Adventures under the sun are her idea of a blissful day.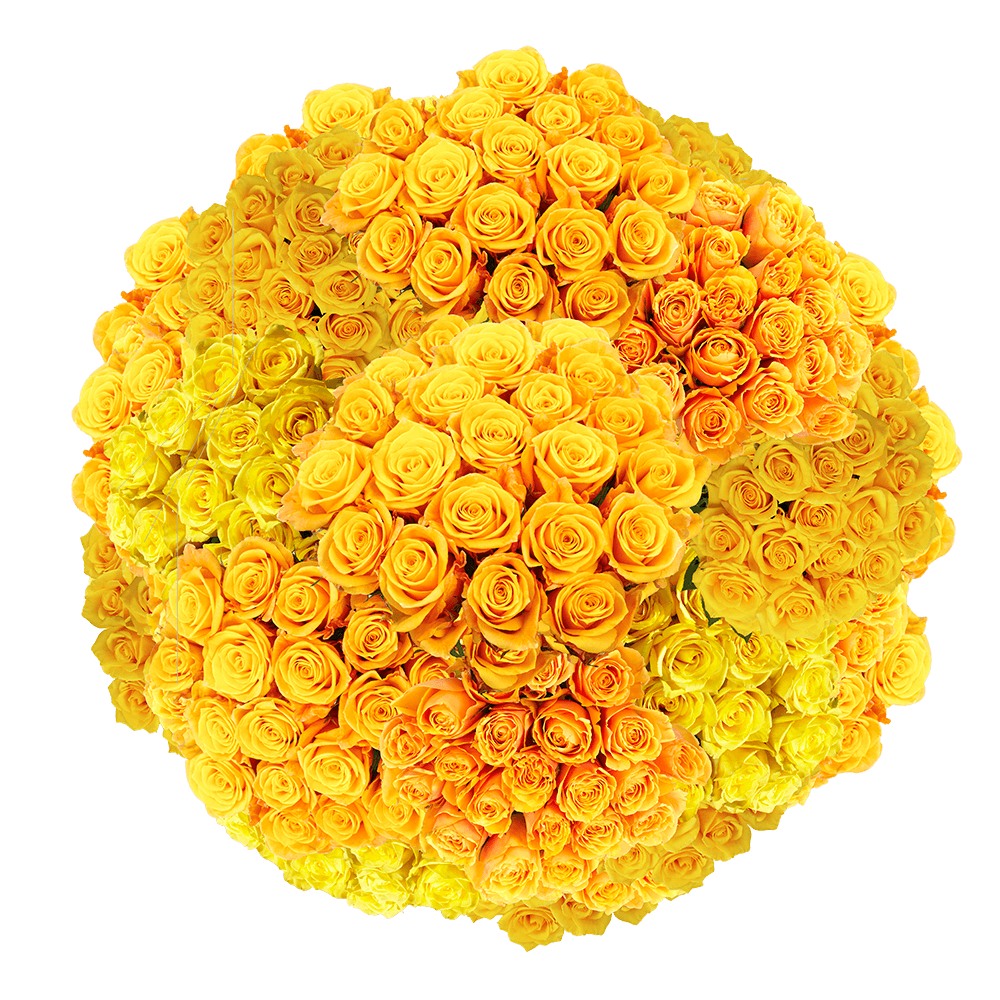 Yellow roses
A bouquet of yellow roses is the perfect embodiment of her spirit that shines through like warm sunlight. You can select up to 400 stems to shower her in the sweet musk of wild roses that is said to match any untamed spirit. With her messy hair up in a bun or short pixie cut, she is always unafraid to speak her mind and that is what you love most about her. She has given you many valuable life lessons plus honest opinions about everything and anything.
2. The Groovy 70's Mom
The sizzling seventies is known for the rise of disco, counterculture movements and her favourite, sparkly colourful bell-bottoms. If your mom still keeps a purple bohemian robe for the summertime, you know she is a groovy lady. Her funky wardrobe looks like she could be ready to do The Hustle at Studio 54, looking all fierce. But you might still catch her giggling like a teenage girl if a random image of young John Travolta pops up (by accident, of course). Yeah, we would love to turn back time too.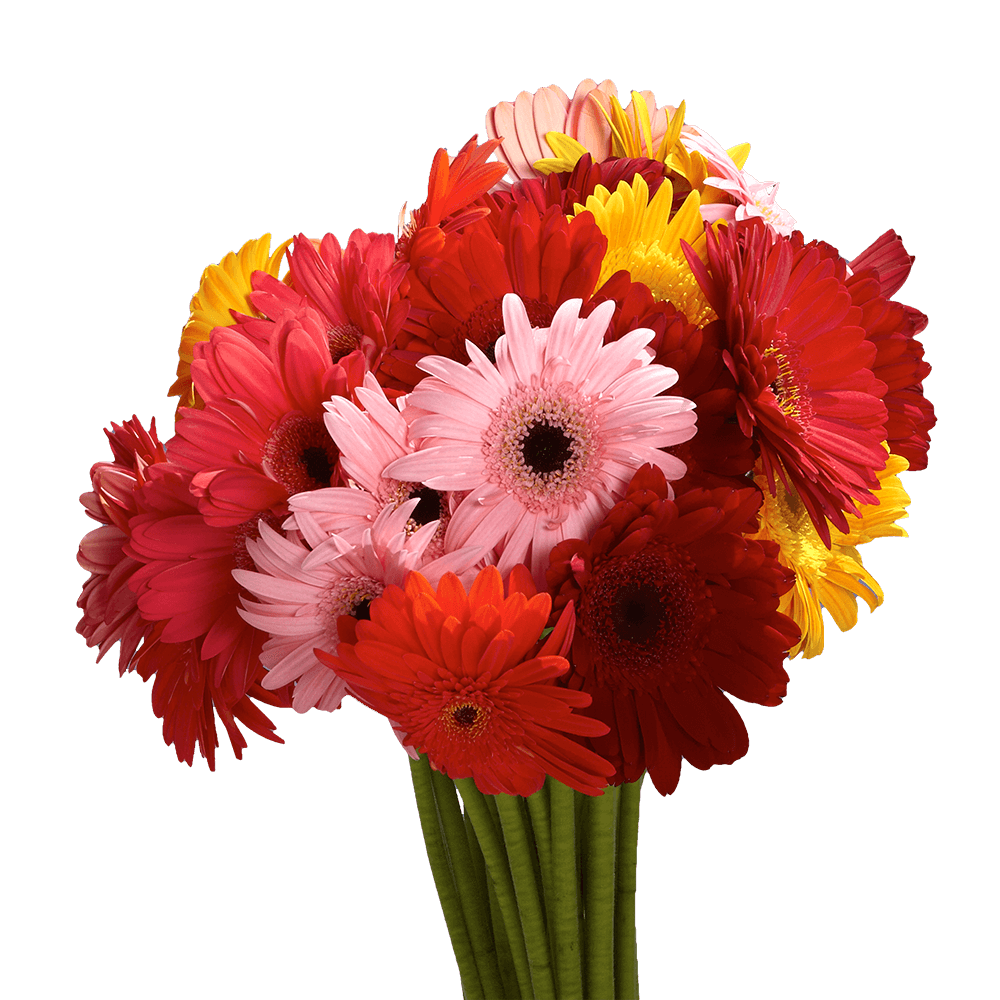 Gerberas
Surprise her with up to 135 stalks of vivid gerbera daisies and you will get her talking about the good ol' days. Mother's Day is all about her so get her to share some fond memories of her youth during those pre-Internet days when kids run carefree on the beach and swim in the ocean until sunset. These classic florals come in cheerful shades of pink, red, peach, orange and yellow. Save a couple of 70's retro music on your playlist such as 'Bee Gees - Stayin' Alive' or 'Queen's - Bohemian Rhapsody' and you'll both get down and boogie in no time!
3. The Classy Lady
She is a lady, a self-respecting woman who always chooses the high road. Some of her idols include Coco Chanel, Grace Kelly and Michelle Obama. As class and etiquette are highly regarded, she is not one to allow a bad mood to dictate her manners. As Mrs Obama once said, "when they go low, we go high". With a flair of doing almost everything with elegance and style, she knows that true class is about one's mindset.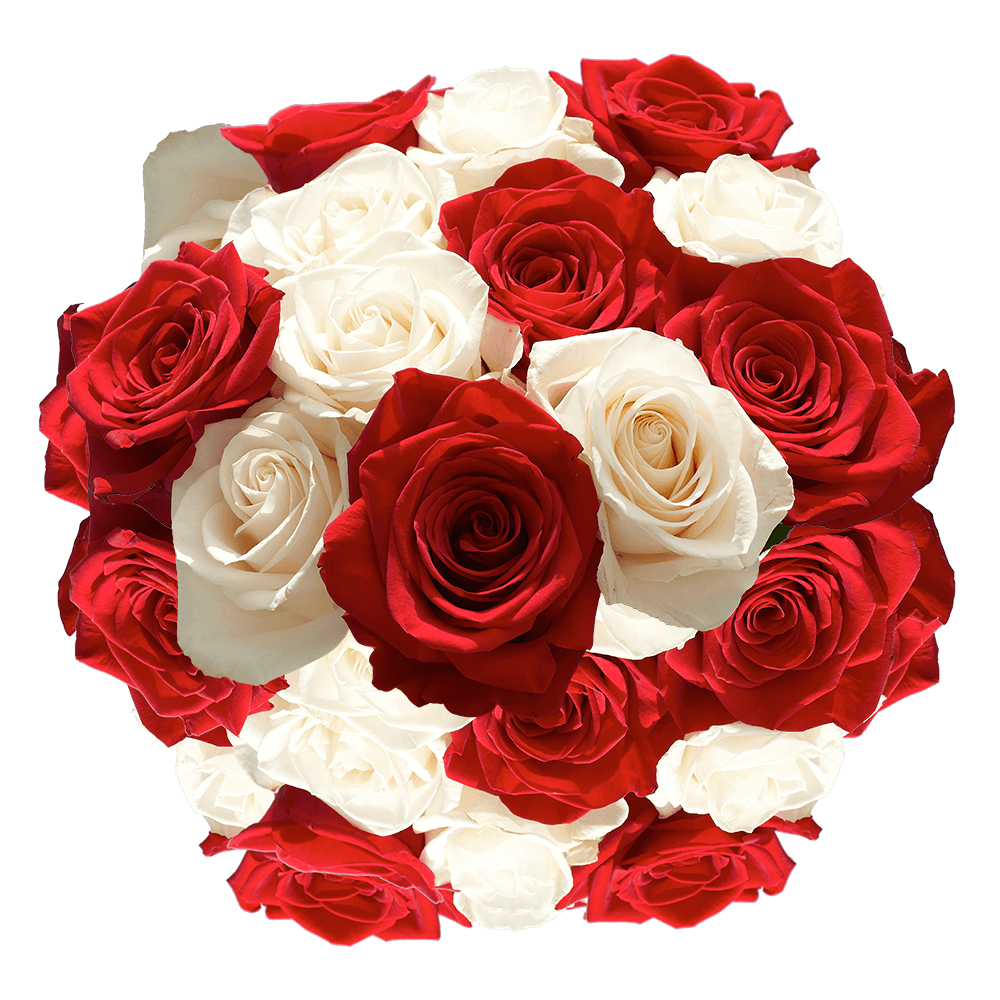 50 Stems of Roses: 25 Red and 25 White
A bouquet of 50 in equal parts, red and white roses, is perfect for your classy Mom. White flowers represent that she truly cares about others more than herself, which also tells her that she is the ultimate selfless woman. She is always ready to help even when it creates a bigger inconvenience to herself but it's just that hard for her to say 'no' and disappoint her children. This makes her one of the most mysterious women out there hence, we've chosen some red roses for her too.
4. The Aesthetics Insta Mom
If your Mom is always the chosen one among her friends and family to set up a great party or a pretty plated Sunday brunch, attention to detail is just one of her strong suits. Thanks to her countless talents, most of your pictures taken at home look cool and artistic, like a page out of a magazine. Like most from her generation, she does not #doitforthegram but truly has an eye for beauty in any given situation. This applies to life too because she is also the rock in your life ready to turn things sunny side up when life gets gloomy.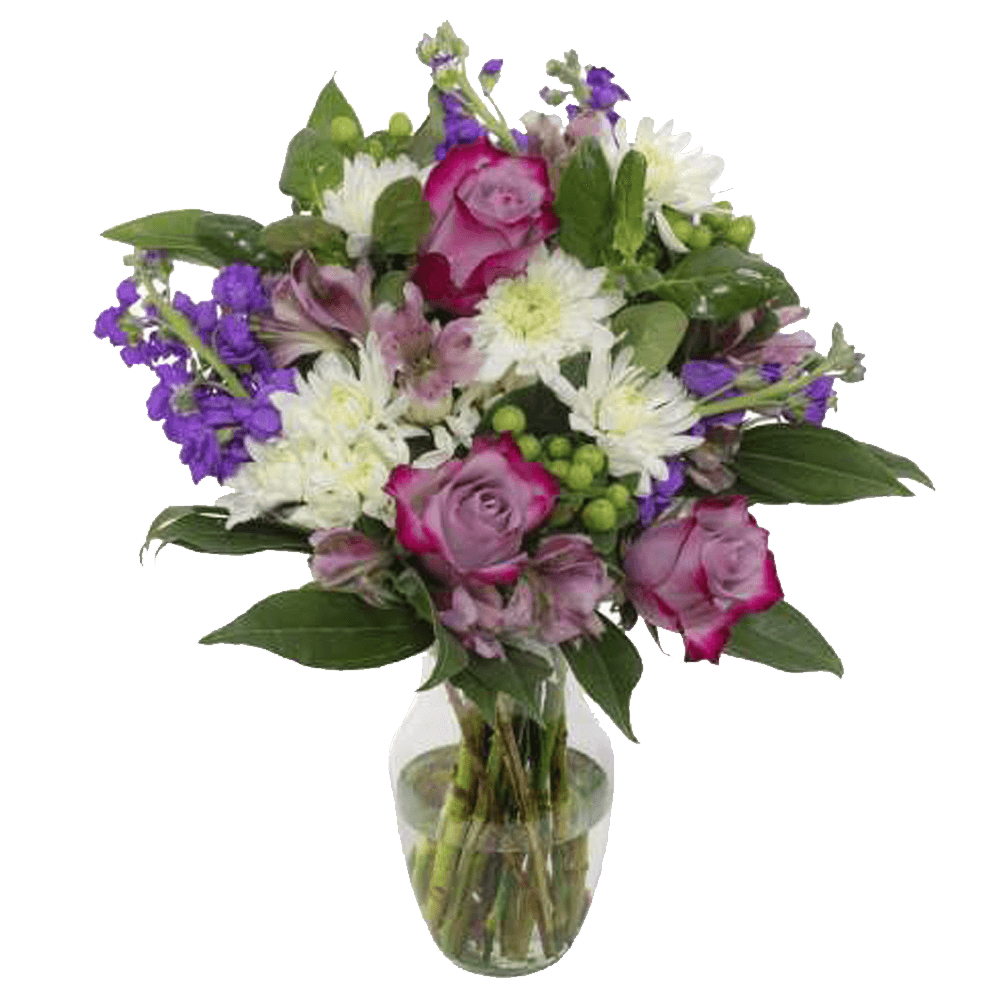 Lavander serenity bouquet
Our beautifully curated bouquet of lavender, white and pink blossoms will be delivered to her complete with a vase. As she dreams about her next design style, head up in the clouds, this Mother's Day arrangement will surely inspire her to create more beauty at home or even at work. It is widely believed that looking at hues of greenery and nature, not only relaxes you, but it helps boost creativity too [1]. You can thank your Mom, the first person to teach you that inner beauty matters most, with a little token of beauty in return.
5. The Gentle Soul
The softness she possesses that comes with having a gentle soul is often mistaken to be a sign of weakness but she is, in all her silence, one of the toughest people you know. Her warmth is so contagious that she can melt any heart, just like a hot cup of cocoa. Not only is she a natural listener, she always knows just what to say, making it easy to confide in her. Even your friends come over just to have a chat with her!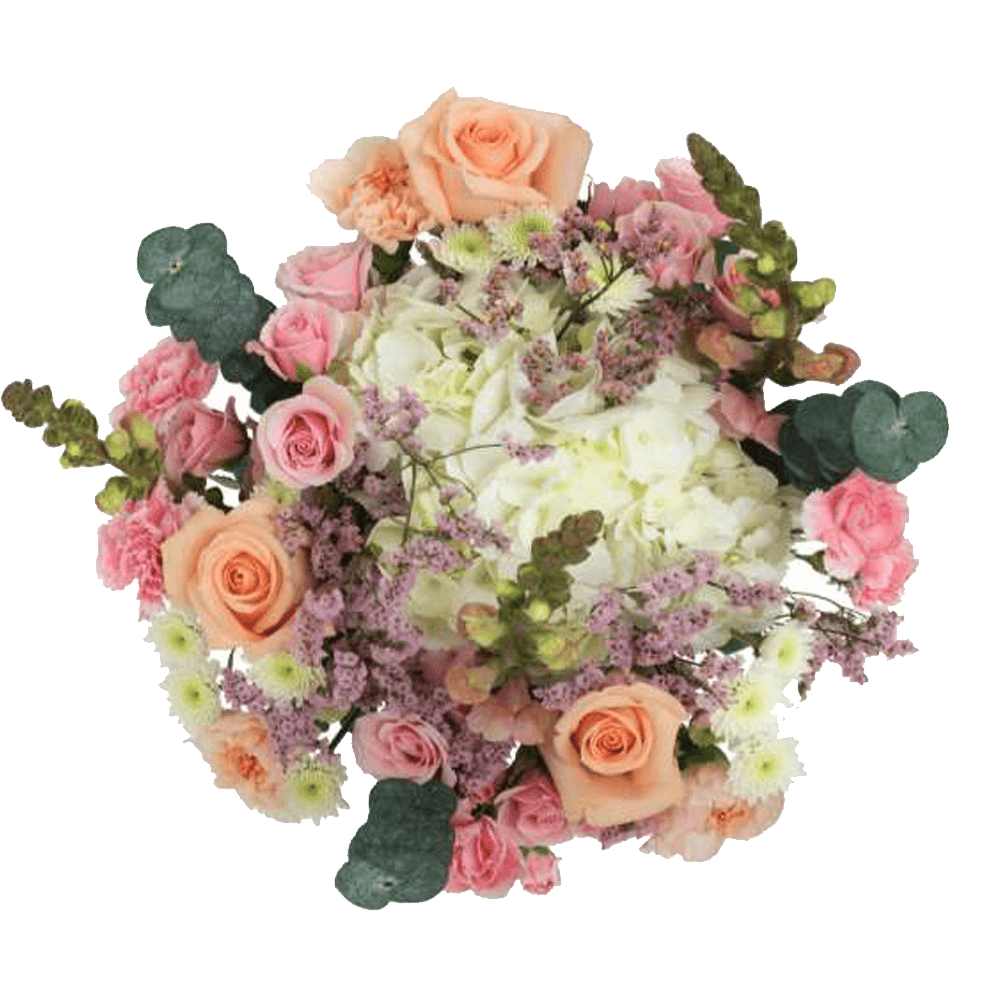 Light warm bouquet
Naturally, she will love and appreciate the gentle beauty of these warm cream-colored blossoms. So, follow the fragrant trail of our Light Warm Mother's Day bouquet with stems of spray roses, carnations, eucalyptus leaves, white hydrangeas and other florals. In a world full of tough go-getters, she is a reminder to stay kind and that gentleness can be a strength.
6. The BFF Cool Mom
"She is not a regular mom, she's a cool mom". We've all seen Mean Girls and we know a cool mom when we see one. She is right there, front and center, with the latest iPhone ready to record the school's play or to film her youngest daughter's ballet recital, even if she has seen it a dozen times. She is a responsible mother who has always treated you as an adult. From supporting your wildest dreams to taking a gap year backpacking in Asia, she lets you have your own space as long as you keep an open communication with her. At the end of the day, she will be there to cushion your fall.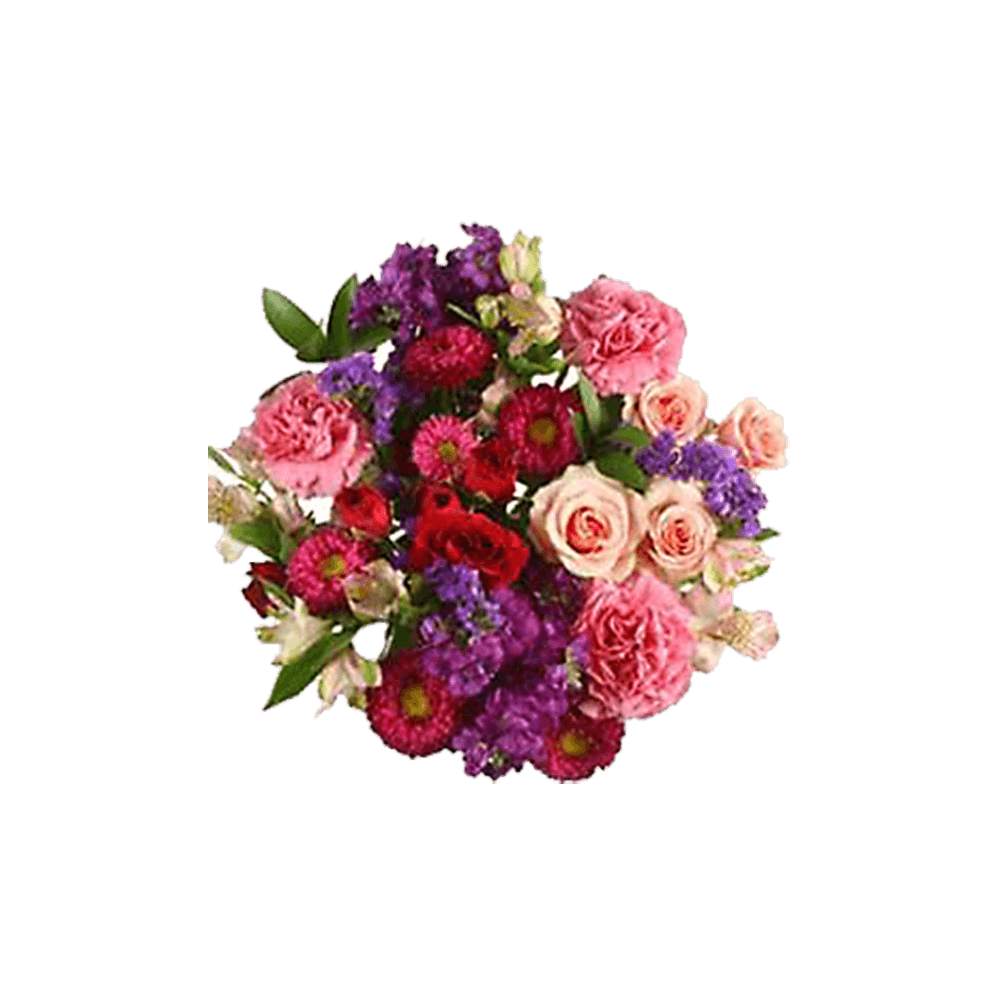 Adore bouquet
A good friend is hard to find, let alone a best friend and a mother wrapped up in one person. Say thank you for all the good times and even the bad times when she had to hold your hands through difficult moments. Studies have also shown that a mother's happiness makes double the difference to overall family happiness [2]. Show her just how much she means to you with this heartfelt gift because you know, she is the best person to go to, any day at any time.
7. The Girl Who Just Wants to Have Fun
"Don't worry, being happy" defines her approach to everyday life. She is the living, breathing role model to live life as it comes. Sometimes, you just wish you could spend all day with her and if you could, you would almost rather just be her. Oh, girls just want to have fun! Unlike the lyrics to Cyndi Lauper's hit single, when you come home at the crack of dawn, she might be mad but also slightly proud that you are having fun and living your life right!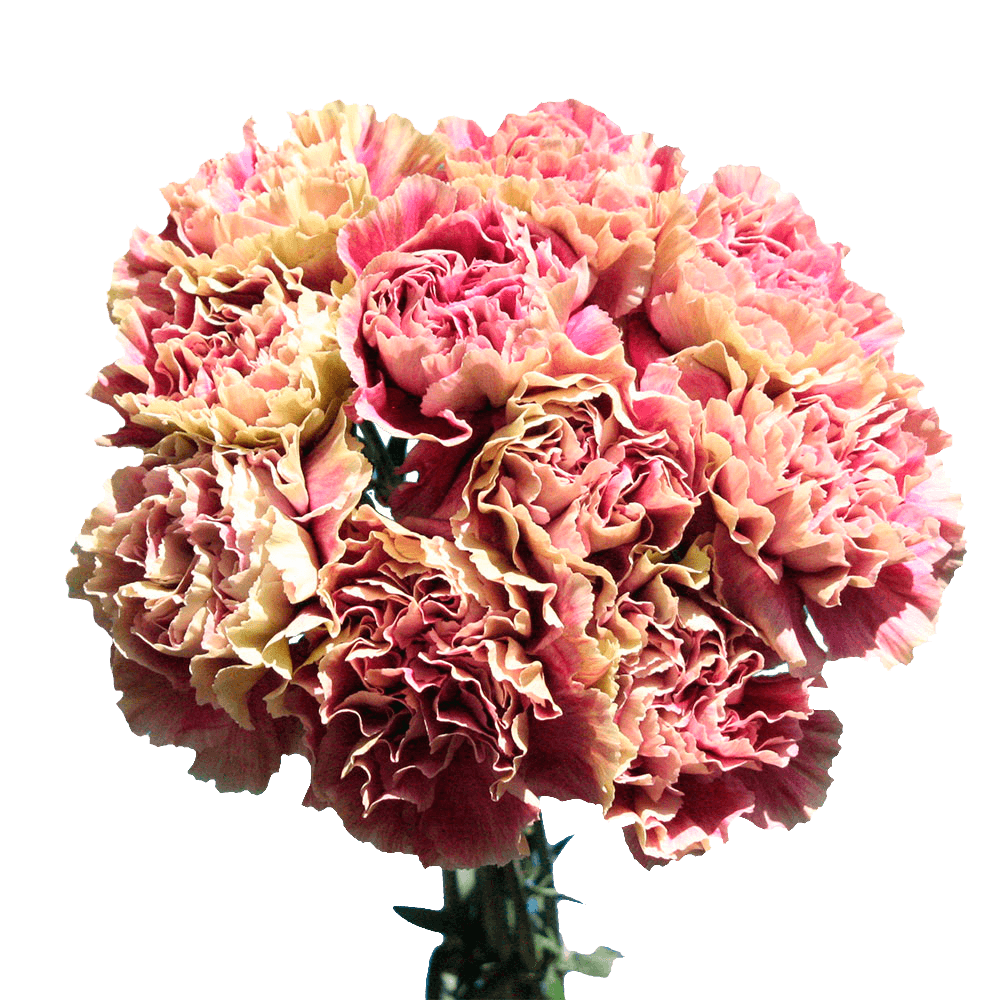 Antigua bi-color carnations
Spruce up the usual carnations for Mother's Day with our unique bicolor blossoms in mellow shades of cream and pink. Give your favourite human the biggest hug with this flower bouquet! The tiny freckles speckled across her face are beauty marks from a life under the sunshine but the best part is, she genuinely wants you to experience the same kind of fun she did - can you ask for anything more?!
8. The Complete Mother
She is heaven-sent, the perfect combination of all the best elements above. It looks like she has it all figured out. There are five types of mothers according to family psychologist, Dr. Poulter, but only 10% of us are lucky enough to have this "ideal" motherly figure [3]. Well, at GlobalRose, we say that it's better to have a happy mom than a perfect mother!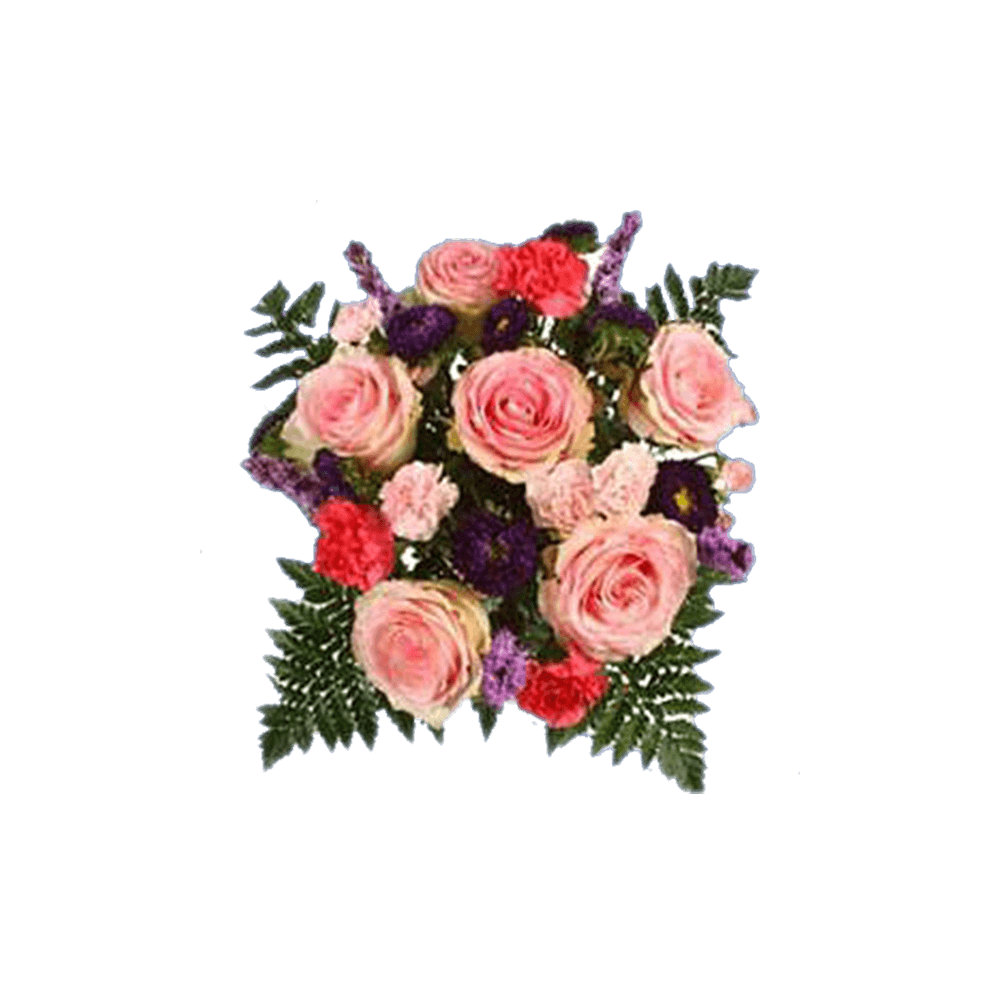 You are the best arrangement
Tell her, "You Are The Best" with our Mother's Day bouquet. She has always been the nurturing mom who has too much on her plate yet worries about everyone's happiness but hers. You'll always be her baby and she is not in denial that one day her baby will leave the nest to make a mark on the world. While no one is perfect, let's celebrate every woman who tries her best every single day to perform the toughest job ever, motherhood.
References:
[1] Why We Love Beautiful Things
[2] Happy wife, happy life: mother's happiness makes nearly twice as much difference to family life
[3] The five mother types

Ask the Flowers Guy
(
flowersguy@globalrose.com
) for a different angle on everything flowers and blooms.