Breathtaking is probably the quickest word that comes to mind when considering these humble flower buds. But perhaps what they should be known for also, in equal right, is their durability. If you want flowers that last days and days, carnations are the way to go.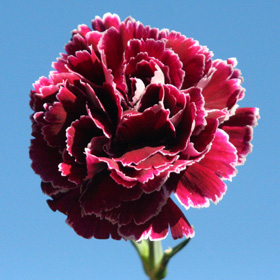 A stronger contender than their more delicate counterparts (roses), carnations can make a statement no matter where they are, that's including on the lapel of a man's suit coat, in a hair up do, or as a bridal bouquet.
Beautiful Bridal Flowers For Wedding Centerpieces are easy to achieve with these powerful blooms, they get the job done are always reliable when beauty and strength are needed.