The Storied History Behind Mother's Day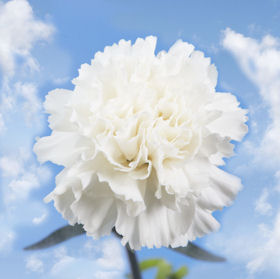 "For when a child is born the mother also is born again." – Gilbert Parker 
  Part I.
   Today in this first installment on series of Mother's Day related blogs , we take a look at the storied history of the annual holiday, Mother's Day. In its present form, Mother's Day is a holiday honoring motherhood and the maternal bond between a mother and child. Currently observed annually on the second Sunday of May, Mother's Day was the brainchild of founder Anna Jarvis and was established three years after her mother's, Ann Reeves Jarvis's passing in the year 1908; though her earliest effort to establish Mother's Day as a nationally recognized holiday date as far back as 1905. On May 10 of that year, a ceremony was held and orchestrated by Jarvis at the St. Andrews Methodist Episcopal Church of Grafton, West Virginia, her mother's place of work for over twenty years where she taught Sunday school.
   Inspired by their close relationship and her mother's efforts in the late 1800s to establish a "Mother's Friendship Day", the goal of which was to reunite families that had been divided during the American Civil War and eventually expand into an annual memorial for mothers, Jarvis championed her mother's endeavor in her honor and had five hundred white carnations, her mother's favorite flower, sent to St. Andrew's and requested that each mother in the congregation receive one. The following year, having grown in popularity the holiday spread to New York where it was broadly celebrated.
   In the following years Jarvis campaigned heavily to have Mother's Day recognized as a national holiday. It wasn't until 1910 when West Virginia, home to the International Mother's Day Shrine (designated a National Historic Landmark in October of 1992) in Grafton, declared it an official holiday, soon followed by the rest of the States. Though officially recognized by the states, on May of 1913, the U.S. House of Representatives passed a resolution calling on all federal government officials to wear a white carnation in observance of Mother's Day and on May of 1914, Congress passed a law designating the second Sunday of May as Mother's Day. The following day, President Woodrow Wilson delivered the proclamation declaring the first National Mother's Day… to be Continued!