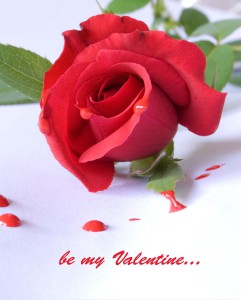 Congratulations! Your Valentine's Day wishes have come true and you're engaged. What's the next step? Find a wedding planner to make those dreams a reality.
Working closely with someone to ensure that you do not forget any of the important details, and to help ease the stress of planning a monumental event like a wedding is no longer simply a luxury for couples with limitless budgets. Whether you decide to work with a Full Service Planner, or a Day-of-Event planner, you will find that having someone orchestrating the day and taking care of the details will leave you to enjoy your big day!

One of the bigger aspects of a wedding that would benefit from help is the floral arrangements. Flowers play an important part of a wedding and they are an essential role in the décor. By adding a touch of beauty they can transform any setting into a magical place. A wholesale flower merchant like Globalrose.com, with its wide range of available fresh flowers, including: roses, lilies, dahlias, gladiola, amaryllis, tulips, daisies, will make your work significantly easier. Your wedding flowers need to be absolutely fresh and of the best quality and at Globalrose.com, that is exactly what you will receive. Globalrose has a selection that is second to none for this very important occasion. Not only will the wedding flowers play an integral part of the décor, they will add to the celebration by providing beauty, emotional strength and most of all joy.
Wherever you decide to say your vows, aisle decor is important and is sometimes overlooked in the excitement of the rest of the planning. Is aisle decor really necessary you may ask? Aisle decor is a beautiful addition to your wedding and will dress up what might be an otherwise austere chapel or sanctuary. The purpose of beautiful aisle decor is not to detract from the bride, but to draw the eye to the front of the venue where it all takes place. Honestly, you didn't spend all that time and money on that gorgeous dress for no one to look at it, did you?
Aisle decor can be something you attach to the end of the pews if you're in a church, or to the last chair at the end of each row if you are elsewhere. Inexpensive pew clips can be purchased to slip over chair backs or pews without causing damage to the surface or marring it with sticky tape. The clips can then be used to hold everything from swags of tulle to bouquets of flowers like those you can create from the beautiful flowers at Globalrose like the Mini Calla Lilies Assorted Colors collection. Mini Calla Lilies are energetic and attention-grabbing blooms that will make a statement in their simplicity. Dramatic and playful, they are perfectly sized for aisle flower bouquets. Available in different colors, the box contains 240 stems that are 16″ to 18″ long. Combine them with ribbons and Gypsophila Baby's Breath and your aisle will lead their eye straight to you.