What do mothers really want for Mother's Day? Many will say they simply want a day off! That means a day off from cooking meals, doing the laundry, housework of ANY kind. For Dads and kids, this means a little planning and a lot of ingenuity. Yet one thing that can – and should! – be incorporated into all Mother's Day activities is FLOWERS! Globalrose.com is ready to assist you in filling all of your Mother's Day floral needs!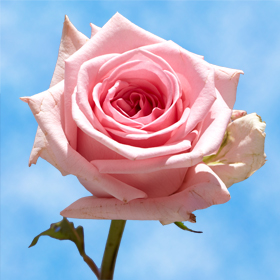 Here is a great idea to surprise Mom with flowers on Mother's Day. First, visit Globalrose.com and look at the various bouquets that are available. When you see that Globalrose offers the lowest wholesale prices anywhere, showering Mom with flowers will make you happy too! Our packages of 50, 75, 100 or more Roses and Carnations mean you get to treat Mom for all she does for you and your family.
First on the list for Mom: breakfast in bed. Moms love the first meal of the day served in her cozy bed with all her favorites: pancakes with maple syrup, eggs cooked her way, perhaps some bacon or breakfast sausage, fresh orange juice, coffee or tea. And what brings that glorious breakfast tray all together? A small vase with her favorite flowers – Roses, perhaps, in her favorite color, or Carnations! Bring her the morning paper, or sit with her if she likes. The idea is for someone to make Mom breakfast for a change.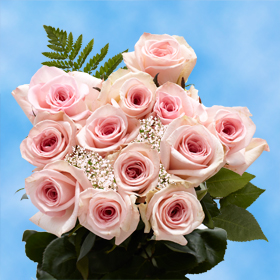 After that first luxurious meal of the day, invite Mom to relax even further by taking a long shower or bath. While she is doing that, take the Roses and Carnations that you have ordered from Globalrose and place them in vases. Our bulk bouquets are delivered to you in bunches of 25 stems, so all you have to do is unwrap and place them in a vase of water. Place the vases strategically in every room in your house. When Mom walks out of her bedroom, she will be delighted and overwhelmed that her home has been lovingly decorated with her favorite flowers…by YOU!