The overpowering and seductive scent of lilies does not receive enough recognition in our humble opinion. These trumpet-like blooms have a regal and enticing shape but what makes their lasting power is certainly within the intoxicating aroma they yield.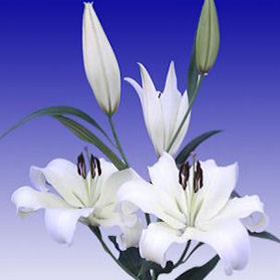 Rare is it to come across a flower with as much personality as lilies. We certainly recommend a large whit bunch of them for the holidays, garnish them with some gold accents and you are set to have a floral display everyone will be talking about.
Opening up our hearts is a full-time job that we have to keep working at everyday in this world that is prone to freezing our perception and making us icy. Flowers such as asiatic lilies hit all the necessary marks in making our days better: incredible display and a gorgeous fragrance that envelopes you with pleasantry.
It does not get any better than that, does it? Your lilies will arrive in bud form just waiting to burst before you into the most glorious image you could have ever hoped for.