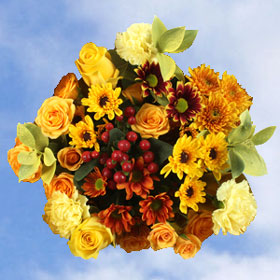 The table is an array of wonder: colors, scents and endless tantalizing visuals. One may lean back into an episode of euphoria as the sensations are over-stimulated until a strange frenzy resembling a heat stroke commands one's temple. That's what we think of when we recall a Thanksgiving feast…call us crazy if you wish.
Aesthetics are very important part of the human experience. To paraphrase from chef Eric Ripért: it is important to be excited or enticed by what we see on our plate before us, to nourish us in every aspect. Visuals play a big role in our lives.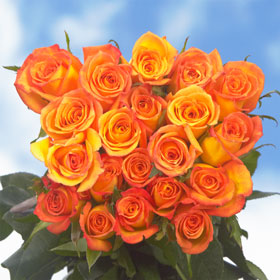 Hence, when it comes to flowers, we perhaps address the rulers on this playing field of beauty. They present to us such a phenomenal display, our moods are at once enhanced by their presence…a unique talent, you have got to hand it to them.
Garnish your days with something special and enjoy the impressive power flowers possess in your home or to make someone's day. It does not matter the reason, they are always appropriate.