Each year, on the second Sunday in May, American children young and old, try to show, in a tangible way, how much they value their mothers.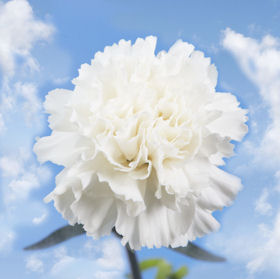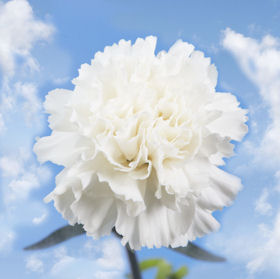 Mother's Day became an official holiday in 1915 due largely to the perseverance and love of one daughter, Anna Jarvis. Anna's mother had provided strength and support for her family in Philadelphia, Pennsylvania where her father served as a minister. As a girl, Anna had helped her mother take care of her garden, filled mostly with white carnations, her mother's favorite flower. When Mrs. Jarvis died on May 5, 1905, Anna was determined to honor her. The minister at her church in West Virginia gave a sermon in her mother's memory and honored Mrs. Jarvis and all mothers with a special Mother's Day service.
At that first official Mother's Day celebration on May 10, 1908, there were 407 persons in attendance. Anna sent 500 white carnations to the church with the instructions that one was to be worn by each son and daughter and two by each mother in attendance. Shortly afterward Anna began writing to congressmen, asking them to set aside a day to honor all mothers. In 1910, the governor of West Virginia proclaimed the second Sunday in May as Mother's Day and a year later every state celebrated it.
This year, honor your mother and all the moms you know with Mrs. Jarvis's favorite flower, the carnation. Globalrose's Best White Carnations are among the most beautiful and spectacular of all white carnations. Your box of 100 white carnations will arrive as 4 bunches of 25 white carnations each. These beautiful flowers are 20″ – 22″ long, with 2 inch blooms – perfect for tying ribbons around or for arranging in beautiful containers. The perfect addition to your carnations is Gypsophila Baby's Breath. This delicate burst of small white flowers is the sweet complement to your Mother's Day bouquet. The soft spray of the Gypsophila Baby's Breath will add a delicate beauty, giving the illusion of exquisite lace.
Globalrose.com, offers affordable wholesale flowers, freshly cut and delivered to the location of your choice. All of Globalrose's Best White Carnations and gypsophilia are harvested in environmentally friendly greenhouses using the latest equipment offered, assuring excellence every, single day. Globalrose sells all of their fresh flowers at prices that are usually lower than most local wholesalers so be sure to check out Globalrose.com for the freshest Mother's Day flowers!