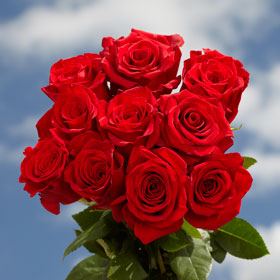 You may be one of the many fellows fumbling around in the dating world, looking for a woman of quality, and always end up retracting in the misery of disillusionment…alas, romance may seem like a fiction. Although there are many factors that pull in together to create the status quo, it could very well be that a simple suggestion, a heightening outlook and perspective is all that is needed.
Other than some obvious changes, such as taking care of one's self and maintaining a satisfying (enough) existence independent of others (which are attractive qualities), women, like flowers, like to be taken care of. That is when they fully bloom. Check out this short video of Victoria's Secret supermodel Adriana Lima describing how it is that her husband won her over.
Beginnings, to a certain extent, are absolutely crucial for a flourishing relationship. You must show your lover that she is important and worth everything, including your time and consideration. Think of how she would feel to enter a house filled with luscious roses..the outstanding gesture would be a moment to treasure for eternity and would quickly tell her some devastatingly attractive things about you.
So as long as you act from the heart, a beautiful woman is always within reach. Just remember, beauty is more than appearances!