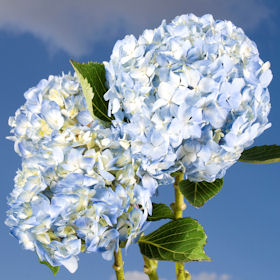 Walking past the lovely arrangement, the air was most certainly elevated. Albeit the entire atmosphere. It was a singular notion or philosophy behind it all, that is, to care. Come to think of it, this quality is responsible for permeating much excellence in our environments. Care can be regarding one's intellectual growth, health, appearance…attention to such things makes all the difference.
Hence an outfit can become instantly brightening by the mere combination of color…the same goes for flowers. You can enjoy a wealth of artistic splendor by the mere presence of flowers. Enjoying them does not have to be intimidating by any means. As is the key secret of Ina Garten, merely placing a large bunch of the same type of flower (such roses or hydrangeas) or gathering flowers of the same color looks extremely impressive and require almost no effort whatsoever.
You can also experiment with various palettes, such as combining peachy-toned blooms with creamy to white ones for a gradient effect that is very pleasing to the eye. We have got all the materials to take your space from everyday to extraordinary.