The greatest fragrances are known to have several notes which are emphasized at certain moments more than others and yet are united in a harmonious symphony. Hence, language's use of diction that compares perfume to music. It is no secret that scent creates one of the most lasting impressions out of all the senses.
What is more, is that beauty is not only a visual experience, but an olfactory one as well. Scent can transport you into a rich balance of fantasy and reality. A nostalgic cocktail of one's desires and hopes infused with memory is accessed through fragrance. Hence, notable perfumes, such as Chanel Number 5,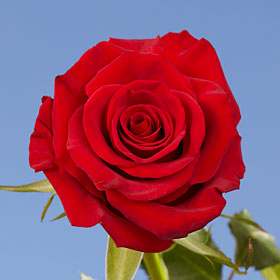 are often inspired and have a strong character of floral aroma. Perhaps it is this very appearance and sense combination that is the very statement of elegance itself.
So if you want to convey this sensuous experience in some regard, with a fresh wholesale flowers delivery, nationwide, it does not matter where you are. We have just the flower(s) for you!