Springtime is one of the loveliest times of year to get married. Mother Nature is replacing the drabness of winter with masses of color. Traditionally associated with new beginnings, spring is the best time to get married. The flowers that you could choose now to reflect spring include roses, delphinium, and tulips and lilies.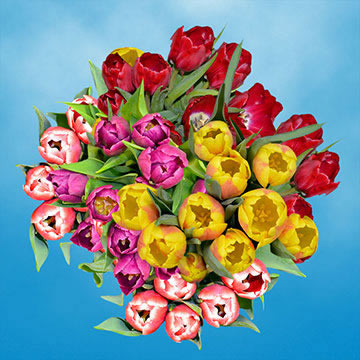 Tulips are everywhere in spring and come in a variety of colors including white, pink, red, yellow, and purple. A tulip wedding theme will add life to a grand event and make it synonymous to the very season of Spring. They make a wonderful, creative, bright and colored floral décor and can be used for stage or altar decorations, as centerpieces or in table decorations. Globalrose's Assorted Tulip Flowers are available in groups of 120 flowers in vibrant colors.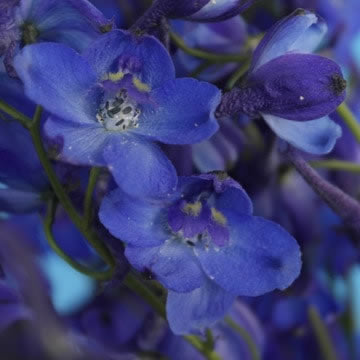 Delphiniums are known for their superb original blue color and for their versatile, elegant, sophisticated and simple in the same time look. The Delphinium Volken Assorted 240 Flowers collection includes delphinium flowers with long stems that are topped with a raceme of many flowers. The flowers have five petal like sepals that grow together to form a hollow pocket with a spur at the end. This box contains 240 individual Stems of 22-24" long Delphinium Volken, enough for bouquets, and centerpieces.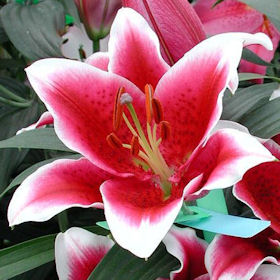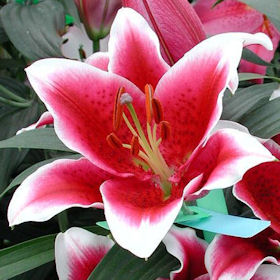 The lily is another exquisite flower that comes in a variety of colors, types and styles. This highly versatile flower can be the star of any springtime wedding arrangement or simply sit in the background as el;egant filler. The lily is the epitome of spring with its fun and playful styling, but with an element of refinement you cannot find in another flower. The Oriental Lilies Stargazer 20 Flowers have brilliant crimson colored flowers with pure white edges. Please be sure to carefully remover the pollen from the flower as they can stain. This box contains 20 individual stems ( 3 to 5 blooms) of 26 -28″ long stargazer oriental lilies. Please make sure to set your delivery date 4 days prior to the event to give the flowers enough time to open.
When using a stargazer lily in a centerpiece, it is usually best to use two to three and fill the remaining space with smaller flowers such as white or pink roses and soft white calla lilies. Fill space between the flowers with greenery like calla lily leaves, baby's breath and ferns. Select your filler flowers to accent the same colors the stargazer lily but are not larger or take away from the sight of the centerpiece flower.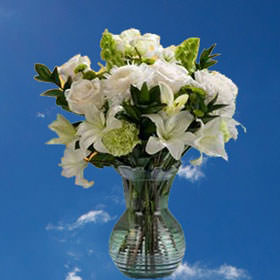 Of course there is always the beautiful rose. Alone, or mixed with lilies, they make stunning pew flowers or alter displays. The Fresh Breeze collection includes 29 flowers in a combination of white roses, bells of Ireland, green ruscus, white Asiatic lilies, cream colored mums and green carnations and pompoms. It includes a vase if you want to use them on the tables as well.
Remember, the perfect wedding begins with the perfect flower. So when deciding on which flowers and roses to convey your feelings, make GlobalRose.com your number one florist! All our flower deliveries come with a double guarantee: absolutely fresh flowers at the very best prices! Just compare and you will see the difference. If you're you seeking a local florist or an online flower shop we deliver everywhere in the United States and Canada and offer free shipping to those within the continental United States.