Mother's Day is the one day of the year when you can show and tell Mom just how much she means to you. It's the perfect day to tell her how much you appreciate all she has done for you from the day you were born. But who says that Mother's Day has to be relegated to one day? Why not surprise Mom all week long…with flowers! Globalrose has the most extensive selection of fresh flowers and roses to choose from – flowers that will make Mom feel happy, loved and appreciated.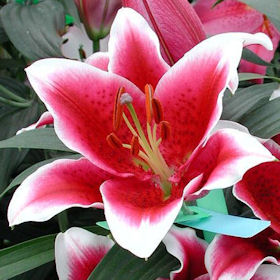 Our flowers and roses are packaged in bunches of 25, so showering Mom with blooms is easy! First, visit Globalrose.com and click the "Occasions" tab at the top of our home page. Scroll down to "Mother's Day" and begin your floral shopping experience!
Globalrose offers flowers in a variety of colors, stem lengths and quantities. What is Mom's favorite flower? Take a look at the glorious Roses collection from Globalrose. Our Carnations are the freshest you'll find. And since Mother's Day is a Spring holiday, it's the perfect time to present bunches of tulips to Mom – in her favorite color, of course!
Start a week before Mother's Day. Order your Roses, Carnations and Tulips for Mom. With Globalrose, your order will be delivered FREE, freshly cut, and gorgeous! The week of Mother's Day, begin presenting Mom with one bouquet each day. Include a lovely heartfelt sentiment or poem written on beautiful stationary with each bouquet. If you have gifts to present to Mom, such as perfume or jewelry, wrap them in pretty paper and give them to her with a bouquet of flowers. Make each day leading up to Mother's Day, a special memory she will never forget.
And when the big day comes – Mother's Day! – plan a sumptuous brunch or dinner at Mom's favorite restaurant with a big finish – more flowers from Globalrose! And congratulate yourself, for you have put a big smile on Mom's face all week long. And as always, Globalrose was happy to help you put it there!