Mother's Day is coming, and flowers are a popular gift, so this seems like the appropriate time to talk about the traditional language of roses.
For Mother's Day, in the South, it is traditional to wear red roses on Mother's Day to signify a living mother, and white roses to honor a mother who is no longer living. If you give red roses to your Mom, it is often considered a symbol of respect and undying love. This is why red roses are often the most traditional and popular choice for Mother's Day, and an excellent choice for a husband to give to the mother of his children.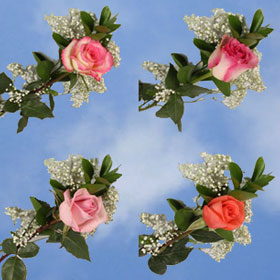 Globalrose.com has beautiful Single Color Roses that come in boxes of 60, with each arrangement consisting of 1 rose, 1 stem of white gypsophila and 1 stem of green ruscus. School and church youth groups could easily have a profitable fund raiser with these beautiful roses. Friends and church members will love buying mom and grandma a Mother's Day corsage!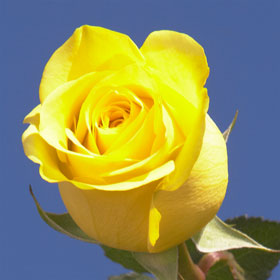 It is also a Mother's Day tradition to give yellow roses that stand for kindness, cheerfulness and affection, and would be lovely for a mother-in-law, stepmother, or grandmother, particularly. Globalrose's Yellow Rose Flowers are dubbed the Citran Rose, and are the gold standard of the rose world. No other rose has such a golden sun like quality that radiates with such intensity as these roses. They will be the perfect gift for that special lady in your life.
Pink roses convey thankfulness, grace, and femininity. While they are appropriate for any maternal figure, they would be especially thoughtful to all those ladies who fill a motherly role in your life, maybe an aunt or a mentor, favorite teacher. Mother's Day roses would also be lovely gifts for daughters-in-law who have given you the special gift of grandchildren.
If it's roses you plan to give on Mother's Day give some thought to the meaning of the flowers to make your gift extra special. Globalrose.com grows all of its roses in technologically advanced greenhouses using only the most modern of techniques. Their roses are grown in an environment where Mother Nature can thrive and provide what she needs to make the very best roses. Globalrose takes great pride in their roses, and will guarantee they you and your mom will be pleased.