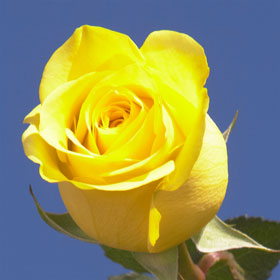 Sometimes, it takes being on the receiving end of a gift to understand its significance. Especially for those short of imagination. However, there is one gift that suits givers of all sorts for whether you wish to access creative banks or choose simplicity, a stunning result is possible either way. That is, of course, the gift of flowers. Here is an example: coming back from a trip you cannot help but glance at all the knick-knacks in the souvenir shops but no matter how many snow globes, t-shirts, and refrigerator magnets you consider purchasing, nothing quite says "I missed you." These things seem transient in a superficial way. But if you were to send a bouquet of flowers, the flourishing life they possess would transfer into the sentiments of its receiver. It is that extra step that shows the thought and consideration of someone who truly cares.
Your daughter has just finished her final performance of the play she's been working on at school for months, she has poured so much time and effort into this. What better reward than fresh cut flowers? Your mother has worked so hard to help you with so many things, taking from her valuable time — does not the bouquet show the sincerest of attitudes?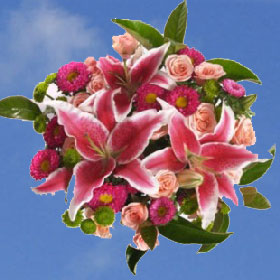 Your son has just returned from his studies away from home, would not some gorgeous yellow roses give the warmest of welcomes?
A bouquet gives a wealthy breath of freshness into a space and into other's lives. So if you are ever unsure of where to begin in order to convey heart-warming feelings, make a floral consideration…you are sure to make someone's (including yours) day.