Now that summer is knocking on our doors, you may notice in magazines are architectural design or interior design, such as Better Homes, that fresh floral arrangements are popping up everywhere. This is all with good reason, of course, as perhaps there is no better tool than fresh wholesale flowers online to communicate that sophisticated and inviting message at an affordable price.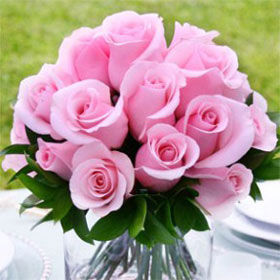 Fresh flowers tell a story of "I care" in a way that is still understated and elegant. They are, so to speak, the testament to a finely tuned aesthetic sense, one that gives "attention to detail", and that makes all the difference in making a space go from drab to fab.
You can choose to pepper a space with smaller arrangements or to make a luxurious statement with an enormous collection of flowers in a single vase…whatever impression you are going for is up to your own personal taste. However, you can be sure that once you have decided on a general character, this extra effort will carry you and your company to another plane…the one of beauty.