We associate weddings with feelings of joy, but Summer weddings are perhaps the most famous for this joviality. Express your undying love at one of the most beautiful times of the year! But how?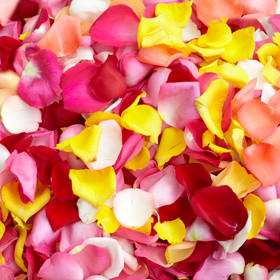 Yes, one of the "basics" of your wedding day is the company, from spouse to guests. You must decide what sort of magnitude of witnesses you will be planning for and have them in mind. Every detail should be carefully considered. After which, you can start to choose how to make this day extra special, exactly how you've always wished.
Flowers have had more roles in weddings than traditional table centerpieces and bridal bouquets. Consider other places to include them and give yourself the pleasure of having a glorious wedding in every single way possible.
An example of how to include flowers in thoughtful places is to use petals. A wedding aisle decorated by petals is an utterly luscious image. If you want to capitalize on how gorgeous white looks against bright summer colors, you may choose to have white chairs and a long white aisle rug with bright petals heaped on either side of the rug. You could also take the image in reverse and submerge the very ground you walk on with petals that posses passionate and lively hues. Think of a white wedding dress against roaring red rose petals: breathtaking. These pops of color can be quite extravagant, you can pick up the brightness of the petals on the aisle and have a touch of color along the chairs by adding beautiful ribbons or, for something more unusual that plays upon the shining sun, have parasols line the wedding procession! What you choose will give your wedding an entirely new feel. You can evoke classic decadence or a past century all through the carefully selected decor.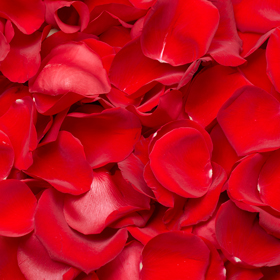 Petals can be arranged in color-organized designs or in shapes such as swirls (consider it if you're having an outdoor wedding!). Pure fantasy is in store, you just have to decide what direction you wish to take.
On the note of petals and weddings, you may choose to include them in bridal photos as well. Capture the bride's beauty and have a fun time with your creativity! A sea of petals, a gorgeous white wedding dress…the possibilities are endless and the photographs ensured to be memorable.