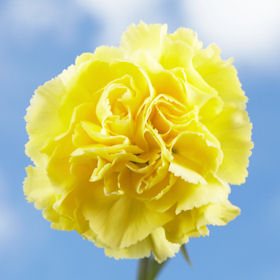 It is one thing to merely have some fresh flowers for your wedding and another to take it to the next level. Of course centerpieces, bouquets, and runners are all part of the expected agenda…but what about that extra touch that takes it the status of being spectacular and a source of wonderment?
For example, you can create a floral "curtain" so to speak by streaming the heads of carnations (we think pink and white hues combined creates a lovely affect) for something that speaks of the magic of Alice in Wonderland. If you want to have a fairytale wedding, then look no further than here. We have cheap wedding flowers that will blow your mind not only for their prices, but for their beauty too.
It is always a good option to select a very durable flower for your unique arrangements. If you were to use fresh flower heads upon a wedding crown, for example, then carnations are an excellent choice precisely because of how long they can last. Unlike other flowers that wilt quickly when parted from water, carnations can keep strong for quite a while.