Flowers not only add and brighten any occasion, when it comes to weddings, they are that layer of detail that brings together any imaginable set-up for the big day. From the spur-of-the-moment to years-in-the-making weeklong affaires, from the no-frills to the most bodacious of nuptials, flowers will add light, texture and color to everything the day of your wedding. They are the finishing touch, and what ties everything up to make of your wedding as unique as the bond you and your loving partner will celebrate that day.
THE TRIED & TRUE ABOUT PERSONAL WEDDING FLOWERS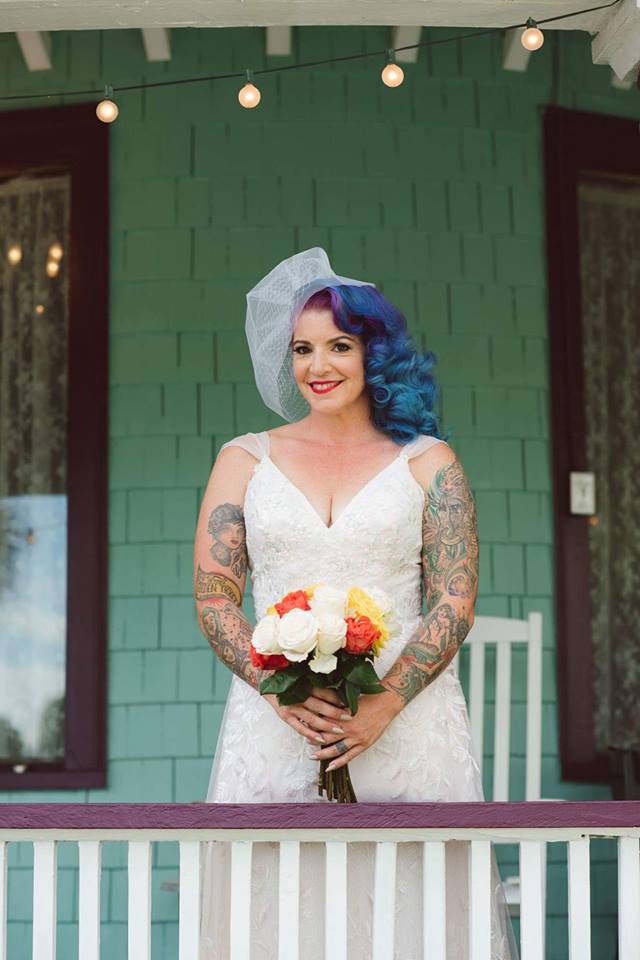 Bella Michele Milo
Starting with the bridal bouquet, these kind of floral arrangements expand onto other parties, guests included. Here is list of personal wedding flower arrangements to get you started:
Bridal Bouquet

: A scepter of sorts, besides the wedding gown, no other single item or accessory will be so uniquely eloquent about the bride's personality, sense of style and taste, nor will be as much part of the motions that will carry her throughout, and the memories that will be made on the most magical of days. It is nor uncommon for brides to wear other floral accessories such as hair garlands and corsages too.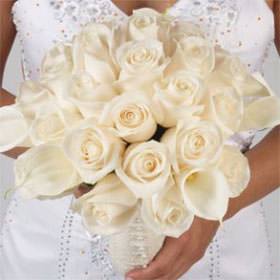 Globalrose
Maid of Honor and

Bridesmaid Bouquets and

Corsages

: Toned down versions of the Bridal Bouquet, these are to complement, accessorize, the maid of honor and bridesmaids dresses. They too might wear corsages on their wrists.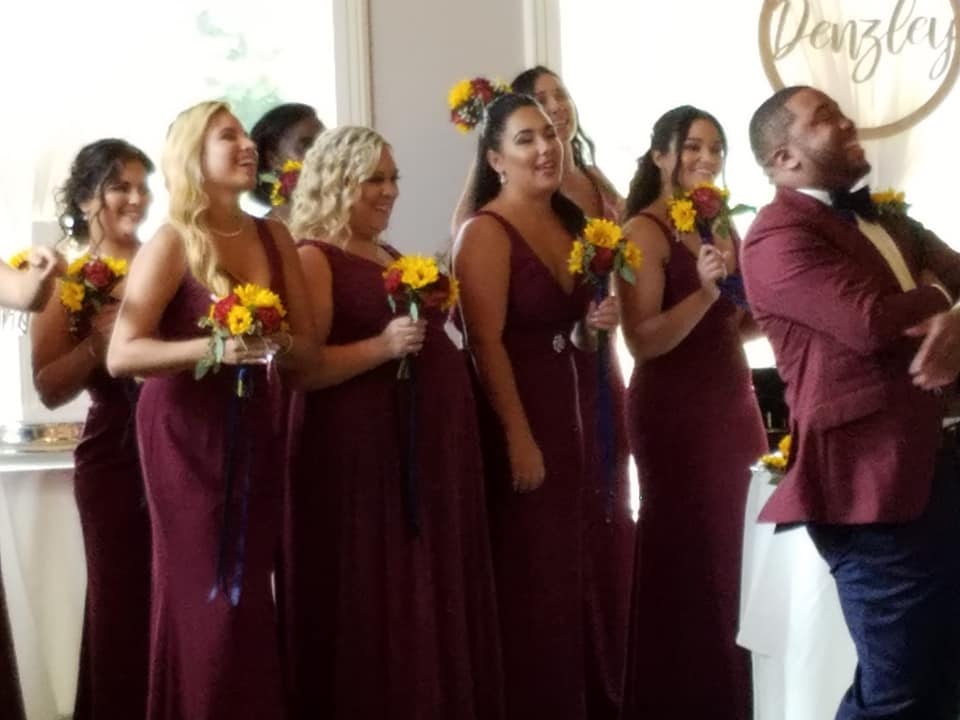 Carmen Ozoria Rivera
Groom, Best Man, Groomsmen, Ring Bearers and Offciant

and

Boutonnieres

: To be worn on lapels they identify the groom and his entourage.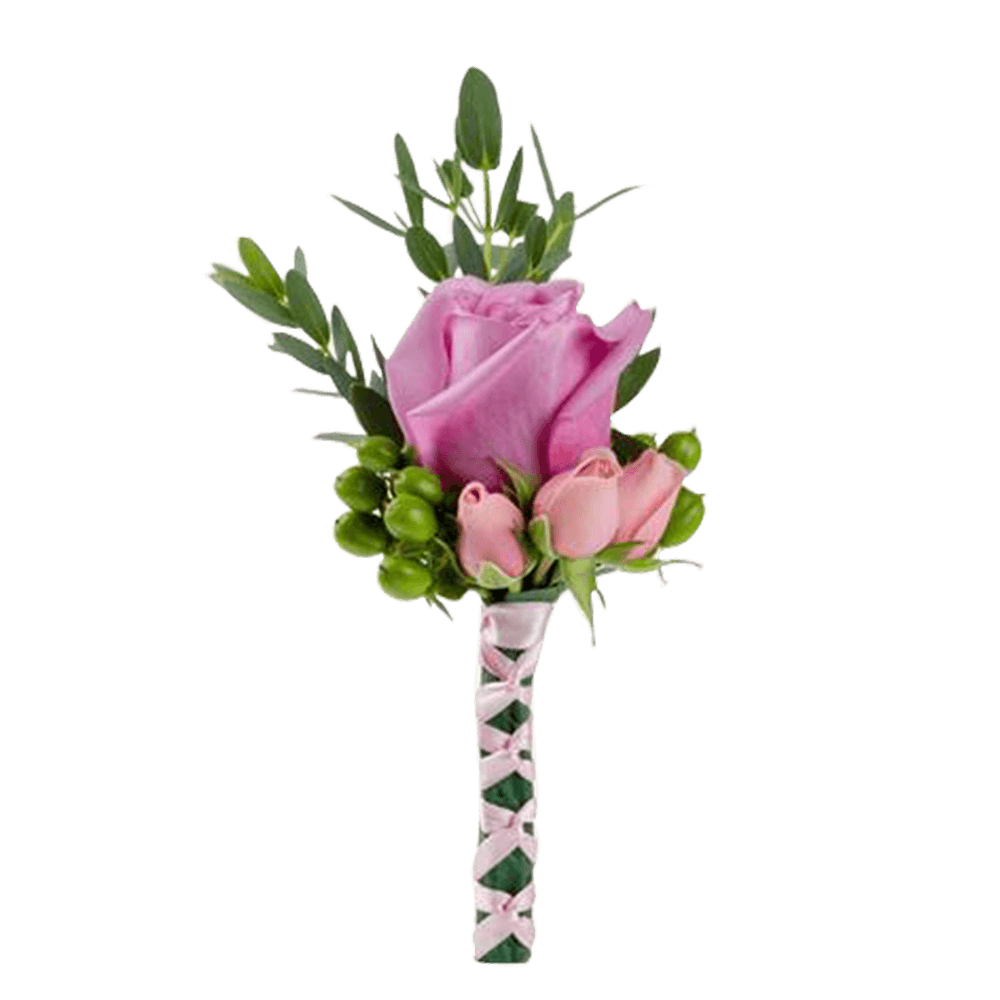 Globalrose
Flower Girl Head Garlands and Corsages

: Flower girls strew petals on the bride's path to the altar and often wear floral garlands or corsages on their wrists.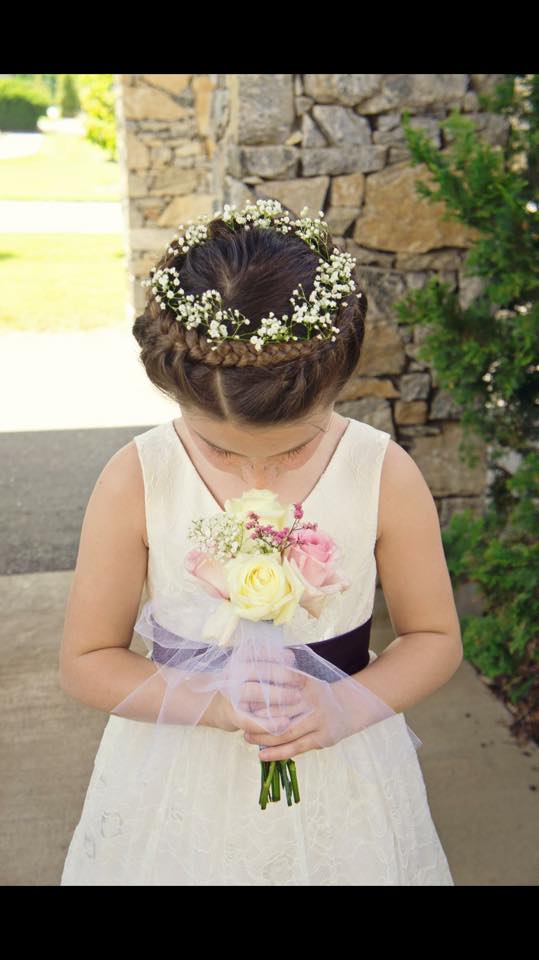 Stefanie Elizabeth Calloway
Single stem flowers for family and guests

: It is always a beautiful idea to give flowers to family and even guests. These can be single stem flowers.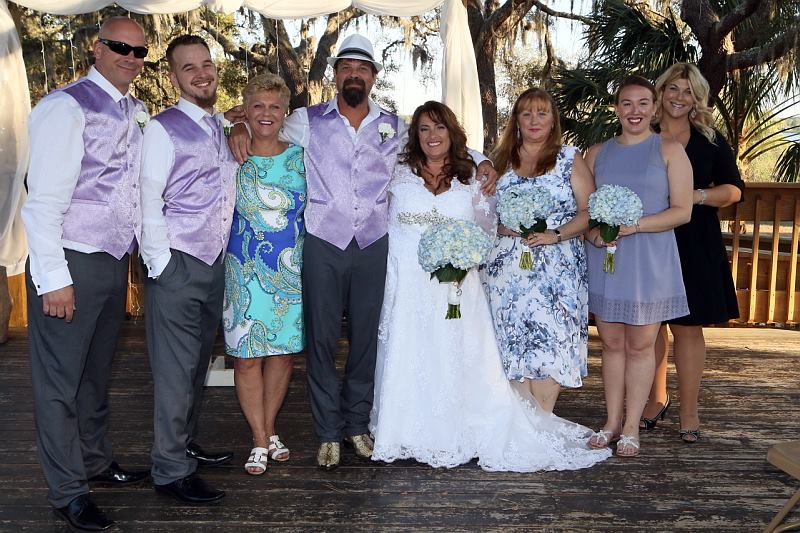 Stacy Strong
SO, WHAT DOES THE FLOWERS GUY HAVE TO SAY ABOUT PERSONAL WEDDING FLOWERS?
Think about wedding photos, of pictures of the most sumptuous (absent of nothing) wedding… except for flowers. Try to picture that for a moment if you will: stills of the bride in full gown without a bridal bouquet to hold-on-to, of bridesmaids in beautiful matching color dresses yet absent of any sort of floral detail at their hand or wrist, of flower girls, without flowers … eerie.
Now imagine any setting: house of worship, city hall, wedding chapel, public park, neighborhood bar or highway dive, and add a bridal bouquet to the still of the bride, nosegays or corsages on bridesmaids hands or wrists, boutonnieres on groom and groomsmen lapels, a hair garland for the flower girl and some single stem blooms for family and friends and you'll come to realize… it's a wedding.
Though the only thing that you really need to get married is an able and willing other, a license and an officiant, [1] flowers are the layer of detail that brings together any imaginable set-up the day of your wedding (personal flowers suffice.).
Looking for stylish and affordable wedding flowers? Follow the links below for additional info and wholesale prices (on every order):
Or set up a wedding consultation. Don't forget to look at our wedding combos and wedding do-it-yourself packages.
Citations & Links:
[1] See: U.S. Marriage Laws
Ask the flower guy
(
flowersguy@globalrose.com
) for a different angle on everything flowers and blooms.