Those born during the tenth month of the Solar Calendar (December 22nd to January 19th) come into being under the influence of Capricorn. [1] Masters of self-control, they have a sense of inner independence that enables significant personal and professional growth. Solid and realistic planners, Capricorn know how to learn from their mistakes in order to achieve their goals. Carrying of an overstated sense of fear, their personal quest is always about defeating their inner daemons.
Tuned to their personal goals (whichever they might be,) Capricorn don't care much for romance or the feelings of others. Their absence of empathy non-withstanding, they are catalysts for and expect personal growth from their partners. To attract someone born under the sign of Capricorn, one need be self-reliant, something they will cherish yet constantly test in others. Once they fall in love, they are all about being hardy and reliable through good and bad. [2]
THE TRIED & TRUE ABOUT WHAT FLOWERS TO GIVE A CAPRICORN
When presenting others with gifts it's always a great idea to show them how mindful you are about whom they are and how they vibrate, about how you feel about them. Flowers for their rich symbolism, range in options and colors, nuance of meaning and undeniable beauty, lend themselves for this purpose better than most gestures, for flowers are the gift by which you can say it all.
Since there are flowers specific to every sign of the zodiac, giving flowers in acknowledgement of the recipients birth date and sign is a great way to do just that. Here Capricorn birth flowers as well as other auspicious blooms and colors when thinking of giving flowers to those born between December 22nd and January 19th.
What is the birth flower for Capricorn?
Ivy

and

Pansy

are

Capricorn

birth flowers. [3]
What are other auspicious blooms and colors for Capricorn? [4]
Statice

, are auspicious gift flowers for those born under the influence of

Capricorn

as well. When thinking of gifting flowers to those born between December 22nd and January 19th, these and any other blooms in

dark green

and

black

will make wonderful gifts too.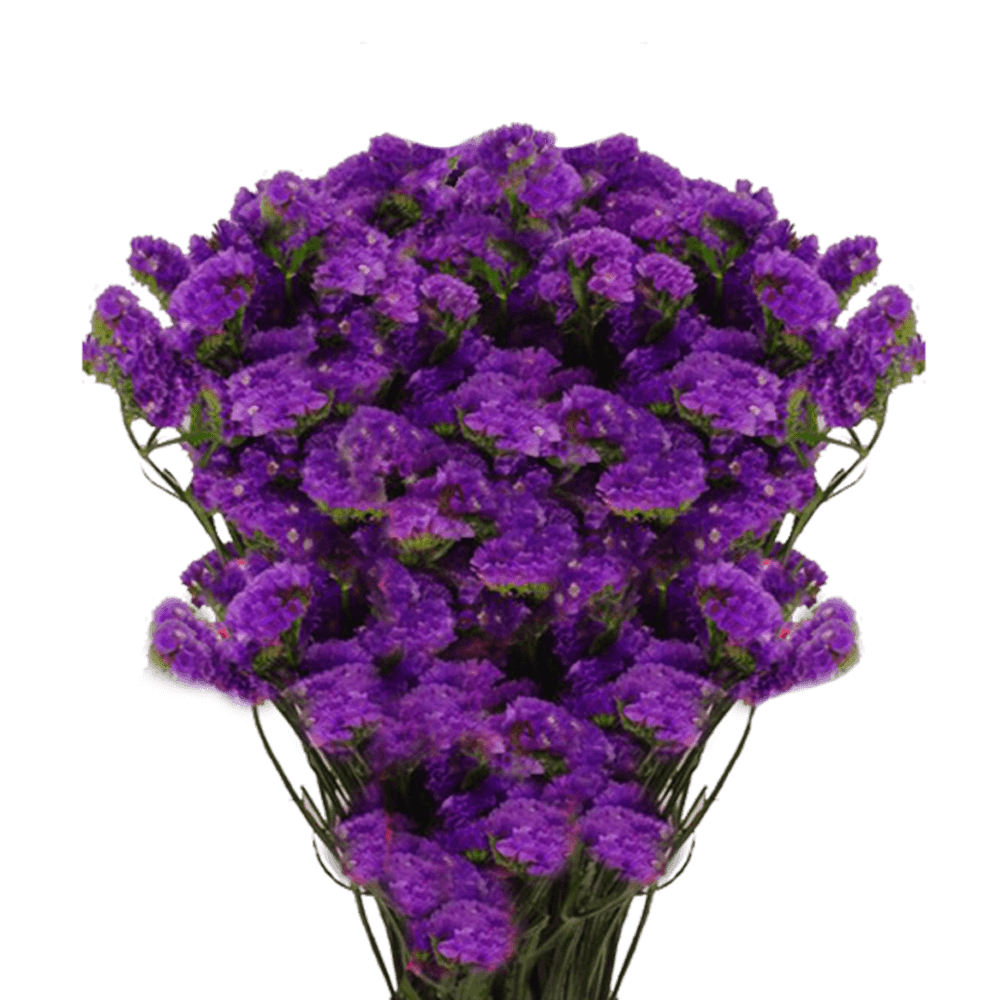 Globalrose
SO, WHAT DOES THE FLOWERS GUY HAVE TO SAY ABOUT WHAT FLOWERS TO GIVE A CAPRICORN?
For the Capricorn in your life, let them know how much you appreciate having them by your side, by giving them of blooms as have been gifted to them by the stars, flowers in colors to which they vibrate as when one with the universe while gazing to the sky.
Looking for affordable flowers to give those born between December 22nd and January 19th? Follow the links below for additional info and wholesale prices (on every order):
Citations & Links:
[1] See: Wikipedia – Capricorn (astrology)
[2] See: See: Astrology Zodiac Signs – Capricorn Zodiac Sign, Capricorn Horoscope
[3] See: Love To Know – Zodiac Sign Flowers
[4] See: Astrologyclub – Colors Associated With Zodiac Signs

Ask the Flowers Guy
(
flowersguy@globalrose.com
) for a different angle on everything flowers and blooms.