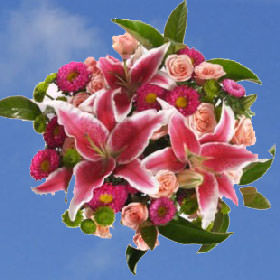 Globalrose
By overly preoccupying ourselves with playfulness and romance, we risk neglecting other types of love that especially in the long term, may be more healing and fulfilling, like the kind of sweet love and care that can profess for ourselves. [1]
THE TRIED & TRUE ABOUT GIVING OURSELVES FLOWERS ON VALENTINE'S
The undeniable beauty and rich symbolism of flowers speak for a large spectrum of human emotions with a degree of precision and nuance that no other medium can, [2] and so for love that speaks not only about our feelings for others, but for ourselves and for which there are flower plenty fun options too.
Which flower types and colors best express love for ourselves?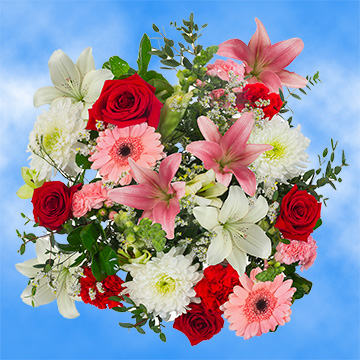 Globalrose
SO, WHAT DOES THE FLOWERS GUY HAVE TO SAY ABOUT WHY GIVE OURSELVES FLOWERS ON VALENTINE'S DAY?
Many people would have us believe that love for others is above love for self and so regard self-love as unhealthy and selfish; something to be associated or akin to a heightened sense of one's abilities, accomplishments or status, especially when accompanied by a sense of superiority or arrogance. Yet that is an obvious misconstruction of the concept in itself, for self-love is, in reality, the complete opposite.
Self-love is actually an honest cognitive and emotional appraisal of our own worth relative to how we think, feel, act and how we reflect and determine our sense of self in relation to ourselves, to others and to the world. People that profess self-love are tolerant of risk and failure, generous, capable of and open to growth and relationships, quick to embrace joy and delight, as well as accepting and forgiving of themselves and others.
Why not remind yourself of your resilience and capacity for love of self and others on Valentine's Day [3] then?.
Looking for stylish and affordable valentine's flowers? Follow the links for additional info and wholesale prices (on every order):
Citations & Links:
[1] See: Psychology Today These Are the 7 Types of Love
[2] See: Wikipedia Language Of Flowers
[3] See: Britannica.com Valentine's Day (Social Custom)

Ask the Flowers Guy
(
flowersguy@globalrose.com
) for a different angle on everything flowers and blooms.