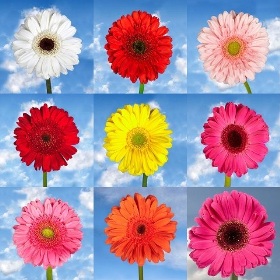 Continuing our series of discovering the fascinating history of flowers and their meanings as seen here and here, along comes a new post! For fans of pop culture, you may be familiar with new up and coming celebrities like Iggy Azalea, whose last name is after the flower, why not acquaint yourself with some interesting details to carry to your next floral purchase?
Azalea: In China, this flower is a symbol for femininity. It is meant to convey strength of heart, patience, delicateness, care, and passion.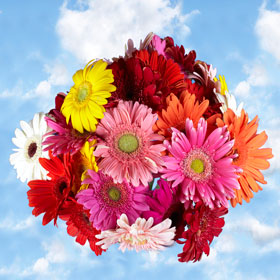 Daisy: Sweet flowers with such a sunny disposition, the daisy is innocent and pure. It is known for being associated with loyal love, strong faith, happiness and cheer as well as an appreciation for simplicity. It all also has great literary significance, being such a rich flower. If you choose to gift a red daisy, it may mean that the beauty of the receiver is unbeknownst to them…a situation shared by many of us who are unaware of our value and beauty!
Almonds: This delicious and nutritious nut (a great idea when making a gift basket to include alongside with flowers when you want someone to feel better or simply to highlight on how excited you are for them) are known for meaning to promise, and of course, to keep it.
Clove: So popular in cooking, fragrances, and floral creative masterpieces, clove is for undying love, a most delicious feeling.
Grass: An interesting detail for outdoor weddings, the grass you stand on means submission, who would have thought?