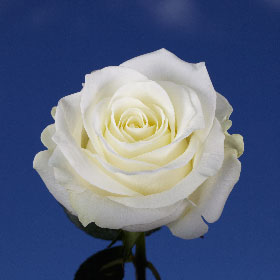 "Summer afternoon, summer afternoon; to me those have always been the two most beautiful words in the English language." Henry James
The sun is radiating its warmth everywhere it touches, it simply beckons you to go outside and view one of the things summer is best known for: its colors. Perhaps the most beloved of seasons, summer is passionate, lively, and bright. Plan a wedding during this season to reflect the romance of everlasting union — and then head straight to a glorious sun-entrenched honeymoon by the water right after. Does is get more perfect than that?
You'll want to set just the right mood at your wedding. The colors of summer are like that of fire: yellow, orange, and red. This exciting step in your life should be accompanied by flowers that convey just the right message — an important decision to be made. The first step you can take on this journey is deciding whether you want to contrast the colors of the season with simplicity (such as by using white flowers) or mirror it with vibrant colors in the arrangements you choose. Of course, there are various options between these two.
Yellow and white make a regal pair that is simply stunning. You may create a contrast of color between the bride and bridesmaids by using yellow Ibiza Roses for the bridesmaids and classic Big White Roses for the bride. Depending on the color of the bride's and bridesmaids' dresses, these choices will make all the difference. Also consider the way in which you wish your bouquet to be tied or wrapped, do you want the tie to be a pop of color or do you want it to match the dress so that there is no competition with the flowers?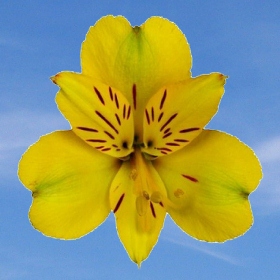 You may also consider having various forms of beautiful summer colors to serve as a creative visual feast. For example, if you choose yellow, you can represent it differently in the bridal bouquet, table centerpieces, and various other places of adornment by using an assortment of yellow flowers such as Sunflowers, Golden Calla Lilies, and geometrically delightful Alstroemeria.
You don't have to pick any one color though, express the festiveness of this important moment with a colorful assortment of Oriental Lilies. There are many directions with which you can take the ambiance of your wedding, make sure to get bright flowers for this brightest of moments both due to the season and eternal significance of marriage, a moment to celebrate for a lifetime.