We all know that mothers have always been valued and revered. During the time of the ancient Egyptians, red roses were associated with the goddess Isis; Mother of the Pharaohs. From the beginning of Egypt's history to the end of its reign, Isis was the greatest goddess of Egypt. She was a beneficial goddess and mother whose love included every living creature. Isis was also the purest example of the loving wife and mother and it was in this capacity that the Egyptian people loved her the most.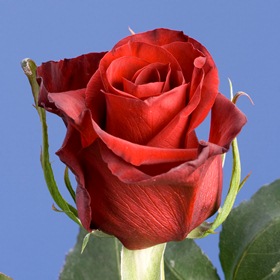 Globalrose.com has the most beautiful roses: the Red Paris, a dark red rose is the perfect choice when you want to convey true and everlasting love for your mother. As a corsage these roses can also add a wealth of color and beauty to your mother's wardrobe unprecedented by any other flower.
Early Christians honored their Mother Church and their mothers at the same time. In the U.S., it was Julia Ward Howe, author of the "Battle Hymn of the Republic," who first suggested calling mothers together to protect their sons from the ravages of wars. Joining the cause was Anna M. Reeves, who advocated celebrating all mothers. Their efforts were not in vain and the first official Mother's Day celebration, recognized by President Woodrow Wilson, began in 1914.
Although the commercialization of this special day saddened its founder, Americans continue to use the holiday to lavish attention on the important mother-figures in their lives. Single flowers and colorful bouquets are always the right gift. The bouquet from Globalrose is a lovely, whimsical way to celebrate your mom and the other moms in your life. Each box contains 8 vibrant bouquets and every bouquet contains 3 stems each of purple alstroemeria, lavender pompon cushions, and baby blue-green eucalyptus, 4 stems each of purple spider mums, and mini carnations, and 1 of lavender million star.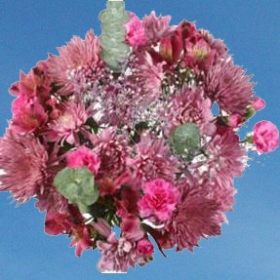 However you decide to honor Mom on her special day, be sure to order your Mother's Day flowers from Globalrose.com. She will appreciate your kindness, and love you for thinking of her in such a personal and lovely way.