Selecting the right type of flower (with so many options available) is probably the most difficult part of the floral process for planning events such as grand parties, weddings, or galas. Yet this seemingly modest choice makes a world of difference.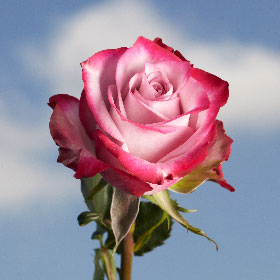 Do not get us wrong, flowers are always beautiful and bound to lift anyone's spirits above and beyond…but each flower, like a person, has a unique character about it that makes is especially significant. Depending on what kind of mood you want your space to have, this will alter an event entirely.
For example, bright red is loud and passionate, but white is more fairy-like and divine. What is more, it is not only a matter of the color palette you go for, it is also the particular bloom you choose. Roses are delicate and mysterious, whereas sunflowers are loud and proud. Each flower has a different imaginative destination. Your Flower Choices are endless at Global Rose, and since we ship nationally, you can get exactly what you want with your flower delivery.