"The woods are lovely, dark and deep,
But I have promises to keep,
And miles to go before I sleep,
And miles to go before I sleep."
No American education is complete without exposure to the wonderful and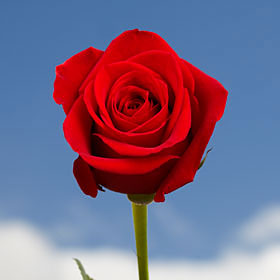 enchanting poet Robert Frost. He embodies this country's values in such a fashion that is perfectly American…non-presuming, straight forward, and honest. The prided position of integrity. What do these lines convey? So many things, but let us start with the beauty of nature, a powerful and mysterious thing. In the poem, the speaker narrates that he is watching someone else's woods unbeknownst to them, appreciating this wild fixture that is distinctly different from the feeling of civilization. It is the strange and exotic power that nature has over us. Nature speaks to our imagination, to the intensity of our souls.
We almost bottle this existentialist feeling and mimic is when gazing upon fresh cut flowers and their immense beauty. Especially regarding those rose's spiraling depths of mystery that instantly command both your attention for their beauty and for their story to tell. They are, in face, lovely, dark, and deep.