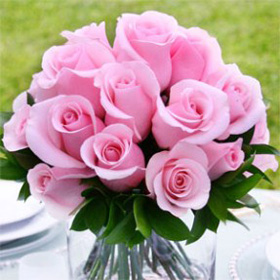 Weddings symbolize a beautiful connection that is unlike any other relationship: eternal union with no blood to bind it. Yes, we are bound to our family. But signing a life-long contract with someone who isn't a relative? That is a different matter altogether.
The Spanish philosopher Ortega y Gasset spoke of love as a continuous and everlasting centrifugal motion towards the object of love, constantly affirming the person that is loved and his or her existence in this world. There are many ways of communicating this bond of love and namely, between extravagance and simplicity, the great message shines and impresses regardless of the package it comes in.
Summer time is an excellent choice for a wedding, the warmth opens up our pores and makes us receptive to the feelings of mankind. Share your happiness in the summer, we'll help you get it across: a visual display of artistry is in store with the right floral touch.
Authentic love doesn't need a huge explanation in order to be perceived. You can pick between two main approaches: extravagance or simplicity. Either one reaches the heights of greatness. You may choose to combine many colors and flowers together for a loud summery statement that celebrates passion. Contrastingly, you may want a softer approach that says it all but in less words.
These are important considerations for your wedding day. Either approach is memorable and stunning, but what reflects you and your style? Perhaps you want the wedding to align with how you feel about your relationship. Flowers have long held a place in communicating the most remarkable cases of the human condition: expressly, they tell love stories. What kind of story do you want to tell?