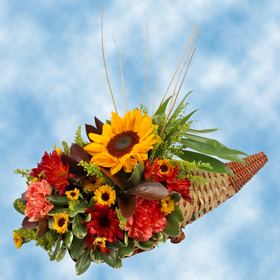 As the date rapidly approaches, GlobalRose is back with even more fabulous floral ideas for you to take and make your own for this upcoming Thanksgiving. Okay, so we'll happily admit it… The turkey is the obvious star of the show here! Thanksgiving just would not feel right without that savory poultry sitting and steaming center the dining room table waiting to be carved, served, and accompanied by all your favorite classic plates and sides… It all sounds very delicious!
Yet all the rich luxuries this holiday has to offer should not end with just fine cuisine, although that is pretty important, rather, it is in the attention to detail that you will find the sinews of splendor and magnificence. Autumn colors are warm and inviting, so why not embrace the season with flowers that perfectly reflect this illustrious time of the year?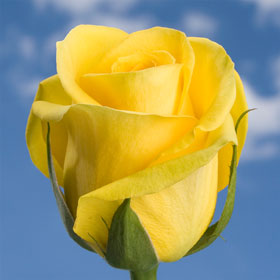 We have all sorts of options that will have you head over heels in love…from golden toned flowers, to shades of oranges, yellows, reds, greens and many more…the colors that capture the essence of the season in a most delightful package of flowers is just a few clicks away. You can enjoy these gorgeous beauties thoroughly for days and days with full confidence since they arrive in bud form, ready to bloom right before you.
Dress up the holidays and your day to day life with something that is a true treat! A feast for the eyes that we're sure you will be more than pleased…Oh! And did we mention that shipping is free? There's always something more to be thankful for.