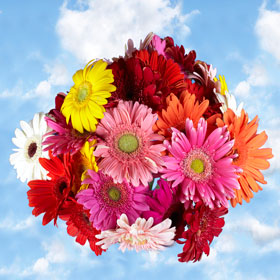 There are three main approaches when it comes to creating a fabulous arrangement, we are happy to share tips on each sort for the best of and most attention-grabbing designs that are perfect for weddings, parties, or just because.
A classic approach is to order a large collection of a single sort of flower both in color and shape. For example, red roses. Another variation of this is to order one sort of flower but in multiple colors…think of the gorgeous display of colors in lilies.
Alternatively, you may choose to focus on a single color, such as white, but incorporate many sorts of flowers such as peonies, roses, hydrangeas, and carnations.These are simple, fast, and effectively create a beautiful image.
Lastly, with a bit effort, select a color palate for something that has a note of intelligent design. Such as red white and blue for the fourth of July with your flowers!