Depending on your taste, this can be quite a jump from fat to thin, but there are two basic kinds of roses and, of course, some varieties within each type. Those being: the "classic" rose you are probably more used to that is of a relatively more slender bloom, or the fat and bursting garden rose.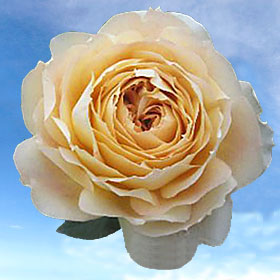 Either rose posses beauty, but each one has a specific character. These are details that you should take note of when thinking to Buy Fresh Wholesale Flowers Online, since you are taking the time to pick something out…why not pick exactly what you want?
No matter if you are picking flowers for the grand reception of a business, for a wedding, or as a present that will leave the ultimate impression…there is always a message and a feeling attached to the flower.
Choose long and sleek classic roses for a cooler and modern feel. Likewise, travel back in time to the royal gardens of Europe with garden roses that are reminiscent of the lavish courtyards of kings and queens. One thing is for sure, your message will be said with a great amount of style.