Calla Lilies White
From 12 to 72 Flowers
$0
FREE SHIPPING
Elegant trumpet silhouettes that have long been sought after for bridal bouquets or simple yet charming flower arrangements.
EARLIEST DELIVERY DATE:

PRODUCT INFORMATION
18 - 72 stems of White Calla lilies Flowers
12 - 72 Calla Lilies per box
Color:
White
Hand Picked
The stems are 22" - 24" long
Vase Life:
Stage on arrival:
Fresh Open Bloom
Time to Bloom:
Bloom on arrival
Diameter when bloomed:
Number of Petals per Flower: 1
Product Code:
Callawhite-qty
PRODUCT DESCRIPTION
Thanks to recent modern designs, many event planners and brides seek out sleek and elegant floral arrangements with delicate touches. If you are not interested in elaborate bouquets with frilly and abundant petals, opt for a simple bloom instead to create that powerful impact. Calla lilies flower in white are classical blooms that can be paired with almost any sort of occasion or event decor. These large trumpet-shaped blooms resting upon smooth stems will bring a balance to your event or room layout.
Calla lilies flower in white are not just popular for wedding bouquets, but the lily and its beauty are also used to enhance first communion ceremonies. Since the bloom is symbolic of purity and love, it can be used in Easter floral arrangements and even on Christmas table settings.
There is no need to stress about the delivery of your flowers because you would be putting them in good hands here at GlobalRose. Select the amount you need, place the order and rest assured that you will receive your florals on time. To serve you even better, free delivery is also included for this low price point.
FLOWER REVIEWS
Sheri Hering
Verified Buyer
July 2018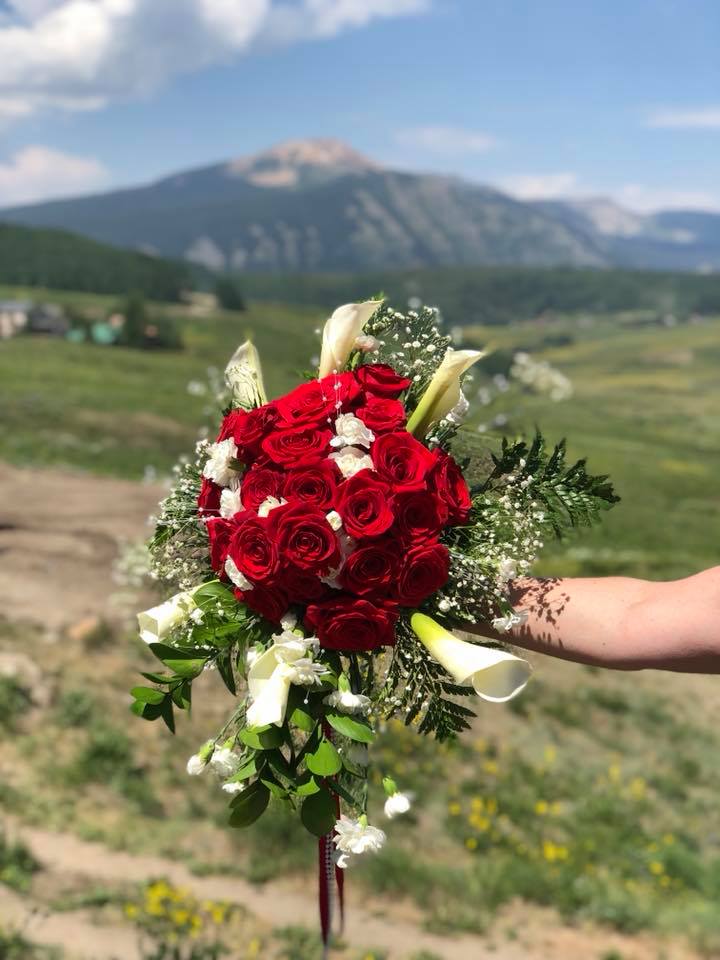 Guadalupe Soto Ocana
Verified Buyer
December 2013
Chicago, IL
Thank you to Global Rose for the fresh Callie Lilly for my mothers 50th wedding anniversary, Center pieces also came out great!! Final product.... Thank you Global Rose!!!
By joanna
Verified Buyer
At the last minute, I ordered 200 roses for my wedding. I was concerned that they would arrive too soon, so I contacted the seller. They responded and were able to delay shipment so they would arrive before the wedding but not too far before. The roses arrived one day early, which was fine. I kept them in the box in a cool, dark area of my parents' house (a 1904 Victorian-style house with no air-conditioning in Portsmouth, NH) and they fared perfectly well. My friends handled the bouquets for my wedding (I was a wee bit overwhelmed, ha) so all I did was take the roses from the boxes, cut the bottom of the stems, and place them in water. They did not have thorns at all. I wish I could post a picture of my bouquet (in addition to the roses, we had ranunculus [from another seller] and eucalyptus [from Trader Joe's]) because it was amazing. The roses looked perfect in the bouquets and the centerpieces. They held up really well on the day of the wedding (June 22) and for a few days after. I highly recommend these roses as well as this seller. Thank you for making my wedding spectacular!
By amazon customer
Verified Buyer
We used these as a Valentines Day fundraiser. I was a little nervous ordering them online, but they were perfect. Maybe 2 broken stems when they got to us (we ordered 400). We ordered them on a Wednesday got them on Tuesday and handed them out to the kids on Friday. The flowers were beautiful the whole time. The extras were still looking good after a weekend in my classroom. Will be ordering again.
By amazon feedback review
Verified Buyer
Great flowers, bridesmaids bouquets looked amazing as well as my own bridal bouquet. Shipped fast and on time.