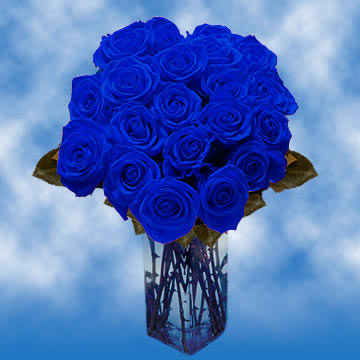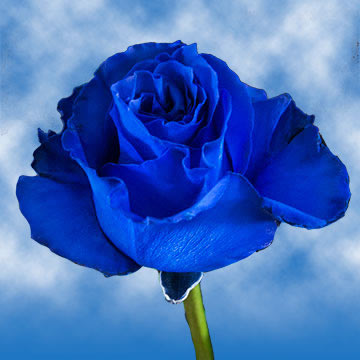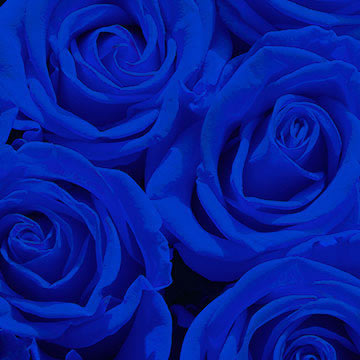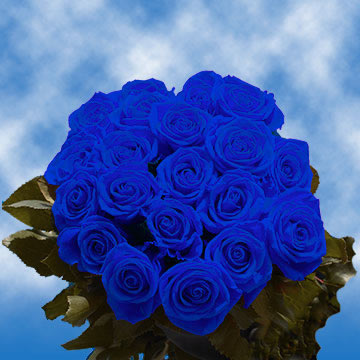 Color tones for all Blue Roses may vary due to the computer monitor and/or Mother Nature.

Product Information
•••••
•
50 to 250 Stems of Blue Roses
•
2 Bouquets of 25 Stems Each
• Color:
Blue
•
Hand Picked
•
The stems are 16" - 26" long
• Vase Life:
• Stage on arrival:
Fresh Closed Bud
• Time to Bloom:
24 - 48 Hours
• Diameter when bloomed:
•
•
Guard Petals: Yes 3 - 5
Additional Facts

50 to 250 Stems of Blue Roses
There's many a reason why the color blue is touted as the world's most favorite of colors and here's one, much like the ocean it's just so easy to get lost in the deep blue, albeit petals of these charming roses! Just imagine these terrific flowers nestled center your dining room table as you and your family gather around for dinner on the holidays? Not only would they make a great conversation piece, but they might just make for an extraordinary gift later if you find your guest fancying them!
---
---
Additional Information
•••••
• Item Condition:
New
• Brand:
GlobalRose.com
• Number of Petals per Flower: 31 - 41
• Product ID:
d-09-blue-rose-qty
• Gtin13:
1850500078356
• Box Dimensions:
"x
"x
"
• Weight:
7.7 to 20.9 lbs
• Packing Material: Recyclable Carton
Product Description
•••••