High & Arena Roses Light Peach
From 50 to 250 Roses
$0
FREE SHIPPING
This gorgeous creamy peach roses with a light pink center and some greenish outer petals, gives this rose its elegant and demure that will captivate all and add a special feeling to any space.
EARLIEST DELIVERY DATE:

PRODUCT INFORMATION
50 - 250 Stems High and Arena Roses
2 - 10 bouquets of 25 stems each
Color:
Light Peach
Hand Picked
The stems are 16"-26" long
Vase Life:
Stage on arrival:
Fresh Closed Bud
Time to Bloom:
25 - 49 Hours
Diameter when bloomed:
Guard Petals: Yes 2 - 4
Product Code:
high-and-arena-qty
PRODUCT DESCRIPTION
Global Rose Presents ★ Light Peach Roses Buy High & Arena Roses Online ★ Today And Save! Absolutely Fresh Light Peach Roses Shipped Free!
FLOWER REVIEWS
Verified Buyer
I recommend Global Rose to everyone. Their website was so easy to use and they were so friendly when I called them to confirm my order. My 100 peach roses came right on time and they were beyond beautiful. Thank you Global Rose for being so easy and awesome!
Written on September 7, 2018
Jackie OBrien Forestall
Verified Buyer
July 2018
This is what I did with my recent purchase. Favors for a bridal shower 'tea party'.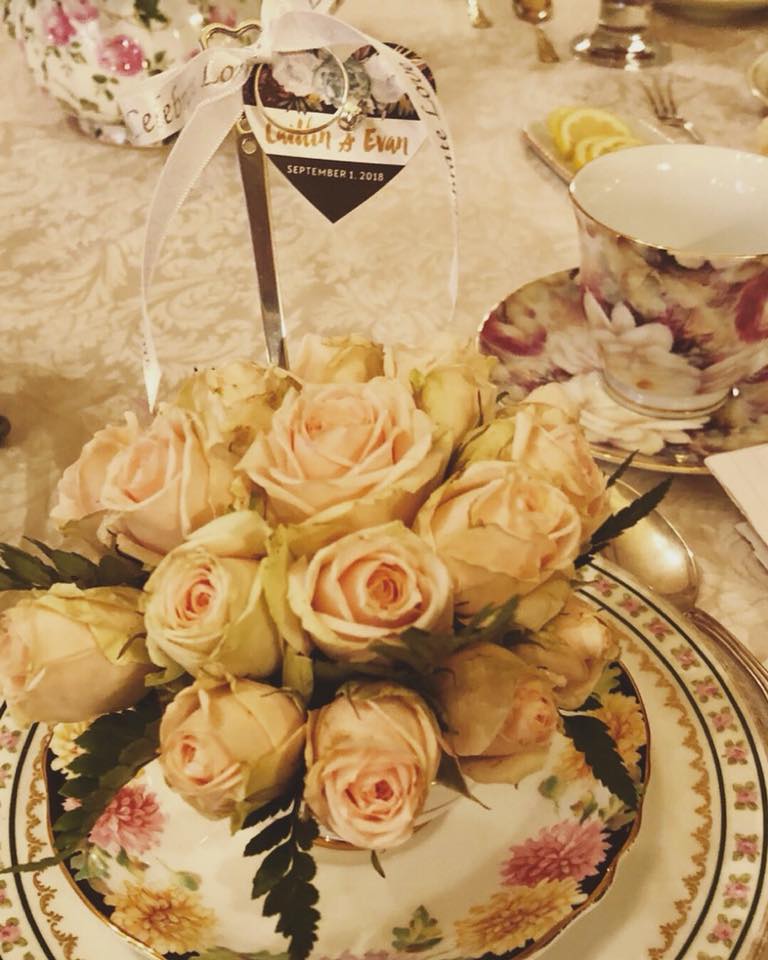 By Andria Louy
Verified Buyer
' Wedding cake I did with Ivoryand peach rose. Thanks Global Ros for the flowers, they arrived inperfect condition and were the perfect color! Be sure to like y page on here as well... '
By Amanda Reilly Karp
Verified Buyer
'THANK YOU GLOBAL ROSE!!!! We decided to DIY our floral arrangements for my wedding this past weekend and boy did Global Rose deliver. We ordered pink and peach roses, white garden roses, spray roses, filler, and hydrangeas. First, I would like to say that not one, NOT ONE flower came in unusable shape. They were all perfect and simply beautiful. I am so obsessed. Second, almost a week later our ...'
By Zeydy Ortiz
Verified Buyer
'Loved the flowers we received from Global Rose. I ordered peach roses and cream roses (orange roses from another vendor) as well as alstromeria, orange hypericum, bells of Ireland, and greenery. They arrived on time and held up nicely. The roses have the traditional rose form as they show on their website. Peach roses bloomed quickly to 4''. Cream roses were smaller but still bloomed 2-3''. This was the 2nd time I ordered from Global Rose and have been pleased both times.'
By Google Customer Review
Verified Buyer
I ordered 200 peach roses for my daughters wedding....,,.they are stunning! I brought them home and now my home is filled with beautiful roses! Love!
By Google Customer Review
Verified Buyer
I ordered peach rosess,My Mom said they are the nicest roses she has ever seen.So far she has had them a week and has followed the cutting and watering instructions.I will use them again and again
By amazon customer
Verified Buyer
Absolutely 100% satisfied with the shipping time and the quality of the roses. I live in the United States of America and the roses arrived on time and in excellent fresh condition. These are the most extraordinary and wonderful roses in the world!!! Four days later the roses are holding up very strong and I'm sure they will last another 7 plus days. This purchase was the best decision I made about fresh roses and i will order again. I want to thank the staff and company for an above all expectation experience. Thank you so much. Shane from Georgia