Hot Pink Spray Roses
From 40 to 200 Spray Roses
$0
FREE SHIPPING
Loud and daring Hot Pink Spray Roses are darling companions to and for any event.These radiant flowers are perfect to show the boldness and passion of your personality.
EARLIEST DELIVERY DATE:

PRODUCT DESCRIPTION
The prettiest, freshest and most impressive Hot Pink Spray Roses. Spray buds have more than one bloom per stem. Usually 3 to 6 blooms per stem. Globalrose.com produces year round in the best climate available in the world. All our products are grown in greenhouses, using the latest technology offered, so we can guarantee quality every single day. Your orders are shipped absolutely fresh, direct from the greenhouses to you via FedEx. Globalrose sells Hot Pink Spray Roses at prices that are usually lower than most local wholesalers. All our products are cut specially for you, your loved one or special event (wedding, party, fundraising event, birthday or holiday), 3 days before they are delivered to your door.
FLOWER REVIEWS
Dwayne Fullmer
Verified Buyer
February 2018
These are the hot pink roses I got my wife for valentines. I have never been disappointed with Global Rose. I recommend them to everyone.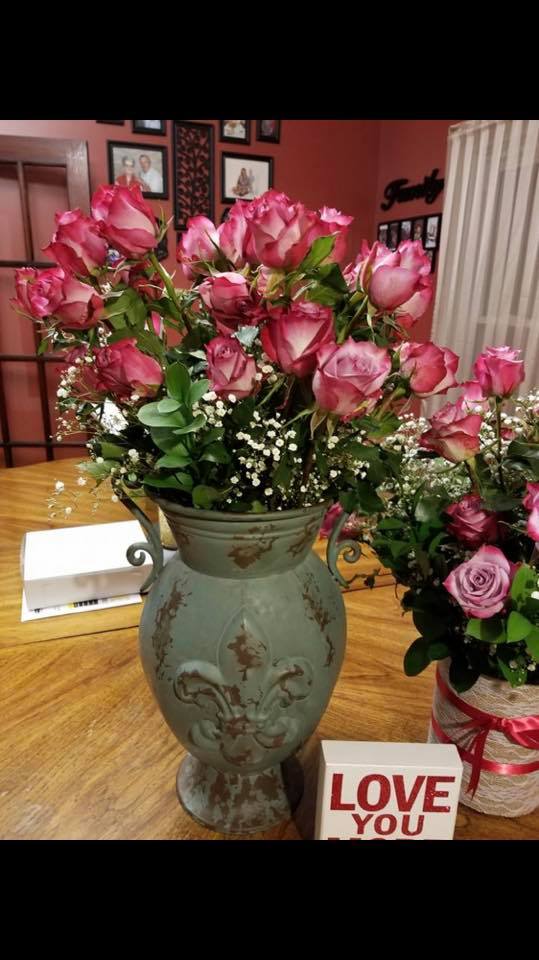 By Amanda Micek
Verified Buyer
'So many compliments. White Carnations, Pink Spray Roses and White Roses. Thank you for great service! '
By amazon customer
Verified Buyer
Absolutely 100% satisfied with the shipping time and the quality of the roses. I live in the United States of America and the roses arrived on time and in excellent fresh condition. These are the most extraordinary and wonderful roses in the world!!! Four days later the roses are holding up very strong and I'm sure they will last another 7 plus days. This purchase was the best decision I made about fresh roses and i will order again. I want to thank the staff and company for an above all expectation experience. Thank you so much. Shane from Georgia
By Google Customer Review
Verified Buyer
The flowers arrived right on time and they were absolutely stunning! The sweetest spray roses Ive ever smelled! Great prices too!