Hydrangea's
From 10 - 50 Flowers
$0
FREE SHIPPING
Experience a visual sensation unlike any other with premium Hydrangeas with flawless blooms and radiant petals.
EARLIEST DELIVERY DATE:

PRODUCT INFORMATION
Choose Your Exact Quantity of Hydrangeas
Color:
Your Choice
Hand Picked
The stems are 20" - 24" long
Vase Life:
Stage on arrival:
Fresh Open Blooms
Time to Bloom:
12 - 24 Hours
Diameter when bloomed:
Product Code:
hydrangea-qty
PRODUCT DESCRIPTION
Hydrangeas are classic garden shrubs that represent gratitude, grace and of course, beauty. Our Hydrangea flowers for sale can also be used to symbolize abundance because of the lavish number of petite flowers making up their generous large round bloom.
This offer allows you to select up to 16 different options consisting of naturally blue, pink, white, green and more as well as naturally dyed blooms such as red, purple, dark blue and more.
Our greenhouses are dedicated to producing the most perfect flowers to serve your needs including an efficient customer service. This ensures that you not only receive the best wholesale stems of Hydrangea flowers for sale but you will also receive quality service when you order online with us.
FLOWER REVIEWS
Amanda M. Her
Verified Buyer
July 2015
As I look back on my wedding, I just want to thank Global Rose for their beautiful hydrangeas! Every flower was perfect! Here is another shot of how I arranged my beautiful hydrangeas. �������� Amanda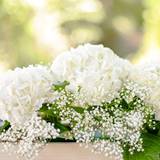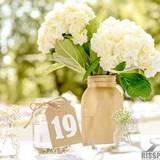 By nicknmillie@sbcglobal.net
Verified Buyer
All I can say is that these hydrangeas were absolutely gorgeous.
By amazon customer
Verified Buyer
We used these as a Valentines Day fundraiser. I was a little nervous ordering them online, but they were perfect. Maybe 2 broken stems when they got to us (we ordered 400). We ordered them on a Wednesday got them on Tuesday and handed them out to the kids on Friday. The flowers were beautiful the whole time. The extras were still looking good after a weekend in my classroom. Will be ordering again.