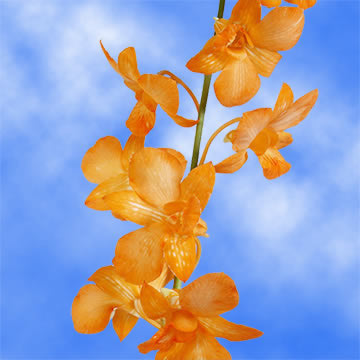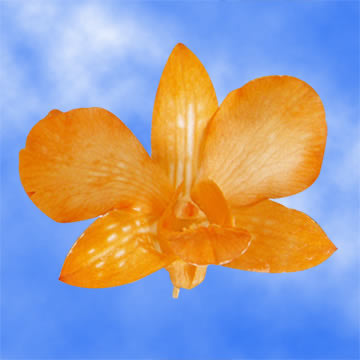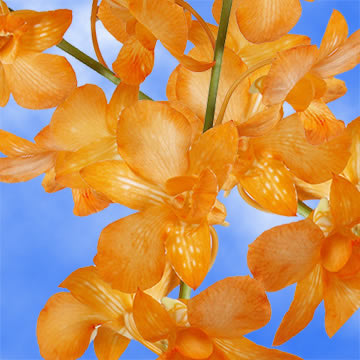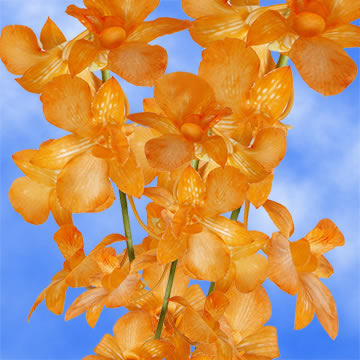 Color tones for all Orange may vary due to the computer monitor and/or Mother Nature.

Product Information
•••••
•
20 - 90 Orange Dyed Big White Orchids
•
2 - 9 bunches of 10 stems each
• Color:
Orange
•
Hand Picked
•
The stems are 13" - 18" long
• Vase Life:
• Stage on arrival:
Fresh Open Blooms
• Time to Bloom:
24 - 47 Hours
• Diameter when bloomed:
•
Number of Petals per Flower: N/A
Additional Facts

---
---
Additional Information
•••••
• Item Condition:
New
• Brand:
GlobalRose.com
• Guard Petals:
• Product ID:
orchids-orange-big-white-qty
• Gtin13:
1850500098061
• Box Dimensions:
"x
"x
"
• Weight:
3.5 - 15 lbs
• Packing Material: Recyclable Carton
Product Description
•••••
Get Fresh Orchids when you order Orange Big White Flowers online! Only with Global Rose, save when you spend with our offer of free shipping and handling when your order with us! Globalrose.com produces Dendrobium and Mokara Orchids year round in the best climate available in the world. All our varieties are grown in greenhouses, using the latest technology offered, so we can guarantee quality every single day. Your flowers and orchids are shipped absolutely fresh, direct from the greenhouses to you via FedEx. Globalrose sells wholesale flowers and wholesale Orchids at prices that are usually lower than most local wholesalers. All our flowers and Orchids are cut specially for you, your loved one or special event (wedding, party, fundraising event, birthday or holiday), 3 days before they are delivered to your door. Order today from Globlarose and get Cheapest Online orchids!!