Pink Oriental Lilies
From 10 to 100 Flowers: 35 - 400 Blooms
$0
FREE SHIPPING
These wonderful pink oriental lillies make a statement in their simplicity. Their delicate and attention-grabbing blooms are the perfect choice for any event.
EARLIEST DELIVERY DATE:

PRODUCT INFORMATION
10 - 100 Stems of Oriental Lilies
2 - 20 bouquets of 5 stems each
Color:
Pink
Hand Picked
The stems are 22" - 26" long
Vase Life:
Stage on arrival:
Fresh Closed Blooms
Time to Bloom:
46 - 83 Hours
Diameter when bloomed:
Number of Petals per Flower: N/A
Product Code:
pink-oriental-lilies-qty
PRODUCT DESCRIPTION
With their dazzling appearance and delightful scent, they make quite an impression at all times. They come in a wide range of colors usually with 3 to 6 blooms per stem. Please carefully remove the pollen from the flowers. Please make sure to set your delivery date 4 days prior to the event to give the flowers enough time to open. Your flowers and roses are shipped absolutely fresh, direct from the greenhouses to you via FedEx. Globalrose sells wholesale flowers and wholesale roses at prices that are usually lower than most local wholesalers. All our flowers and roses are cut specially for you, your loved one or special event (wedding, party, fundraising event, birthday or holiday), 3 days before they are delivered to your door. Color tones for all flowers and roses may vary due to the computer monitor and/or Mother Nature
FLOWER REVIEWS
Ray Starling
Verified Buyer
March 2019
Marshas valentine favorites, they were all buds Feb. 12th. Now 26th.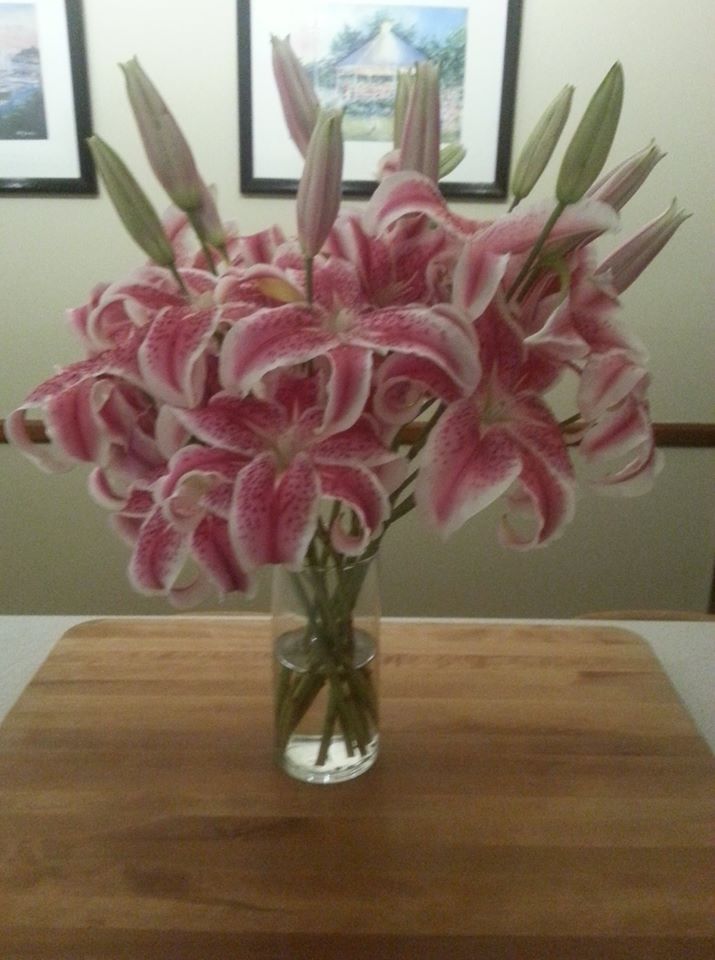 By amazon customer
Verified Buyer
Absolutely 100% satisfied with the shipping time and the quality of the roses. I live in the United States of America and the roses arrived on time and in excellent fresh condition. These are the most extraordinary and wonderful roses in the world!!! Four days later the roses are holding up very strong and I'm sure they will last another 7 plus days. This purchase was the best decision I made about fresh roses and i will order again. I want to thank the staff and company for an above all expectation experience. Thank you so much. Shane from Georgia