Salmon Colored Flowers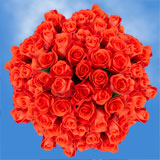 100 Stems of Salmon Orange with Dark Pink Tips, Wow Roses
Distinctively Warm!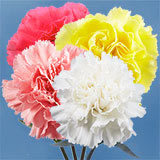 200 Stems of Carnations Your Choice of Up to 8 Colors
Exquisitely Attractive!
Globalrose.com invites you to order some of our beautiful Salmon Flowers. With our Best Price Guarantee, we can promise you that our salmon colored flowers are almost always obtainable at a lower price than what is available at your local wholesaler. With 30 years of growing experience, coupled with our established and knowledgeable sales force, we are able to guarantee a high-quality and consistent product that is shipped directly to your doorstep.