Corsage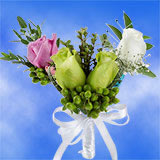 16 Beautiful Prom Corsages
Fantastically Attractive!
$128.00
Free Shipping

Buy Now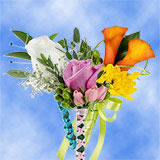 30 Beautiful Wedding Corsages
Beautifully Passionate!
$260.00
Free Shipping

Buy Now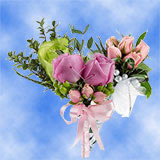 60 Best Wedding Corsages
Splendidly Magnificent!
$517.00
Free Shipping

Buy Now
The small bouquet of florets worn by mothers and grandmothers for decades, the corsage, is a tradition that Globarose.com is proud to continue. Our Corsages of fresh cut blossoms in either roses or mixed flowers will enchant the recipient, regardless of the occasion! These beautiful buds will surely be the perfect fit and at Globalrose.com, our affordable, products are freshly cut and delivered to the location of your choice! Your floral shopping experience will be a pleasure from start to finish!
Delight the mothers and grandmothers at your upcoming wedding with exquisite Corsages in an amazing array of colors. Continue your floral theme of radiant buds from your bridal bouquet to the bouqet worn by the mothers of the bride and groom as well as grandma or other special guests! Pink, white, red and orange are just a sampling of the colors available. Or for your son's date on homecoming or prom, chic and a stylish variety of colors reveal a trendy yet fashionable gift to his girlfriend! And certainly not to be forgotten this Mother's Day, adorn mom and grandma with exquisite and striking Corsages of yellow and white florets. Your simple, yet graceful gift will be all the talk at church on Sunday morning as their lady friends admire the floral gifts!
Globalrose.com has been delivering beautifully fresh cut productss to customers for over 30 years! At Globalrose.com, we are proud to provide our customers with year-round availability and offer over 90 varieties of buds to select from as well as a showcase of mixed flowers! Globalrose.com cuts out the middleman and you benefit as a result. Why pay other retailers or wholesalers more? Globalrose.com guarantees that you will receive the freshest and most beautiful blossoms, at a much lower cost per stem than you'd pay elsewhere. We take pride in our florets and you will too!