Aster Solidago
From 30 - 240 Flowers
$0
FREE SHIPPING
Hundreds of dainty yellow Aster Solidago flowers will add so much natural beauty to your floral arrangements. They are more than just filler plants.
EARLIEST DELIVERY DATE:

PRODUCT INFORMATION
30 - 240 Stems of Asters Solidago
3 - 24 bouquets of 10 stems each
Color:
Yellow
Hand Picked
The stems are 20" - 24" long
Vase Life:
Stage on arrival:
Fresh Open Blooms
Time to Bloom:
12 - 24 Hours
Diameter when bloomed:
Product Code:
aster-solidago-qty
PRODUCT DESCRIPTION
Add a delicate touch to your DIY bouquets with stems of Aster Solidago in this lovely shade of yellow and green. They are the perfect yellow fillers to complement and brighten any floral arrangements. Although they have only tiny yellow or whitish blooms, it's the perfect minimalistic way to spruce up your sprigs.
Couple these Aster Solidago blooms with some larger florets such as roses, carnations or even gerberas for your Mother's Day luncheon and your sprigs will look naturally beautiful but light and airy at the same time. Your mom and aunts will totally appreciate the simple yet refined beauty of the soft shades of yellow Aster Solidagos on the lunch table. If you're planning a garden party, dazzle your family and friends with these little blooms draping over the edges for your basket floral arrangements.
At globalrose.com, we do not employ a reseller or a middleman of any kind so that our online customers can benefit from our low costs. As a direct to customer wholesaler, you guarantee the best prices on our online store. Your cut blooms and other floral products will leave our greenhouses within 3 days of your delivery date so that they arrive fresh at the location of your choice.
FLOWER REVIEWS
By Merrianne Patterson Vizza
Verified Buyer
July 2019
My amateur flower arrangements turned out great for the rehearsal dinner and welcome reception for my daughter's wedding. I had a vision in my head and found Global Rose to source the flowers. First time I ever tried this! Success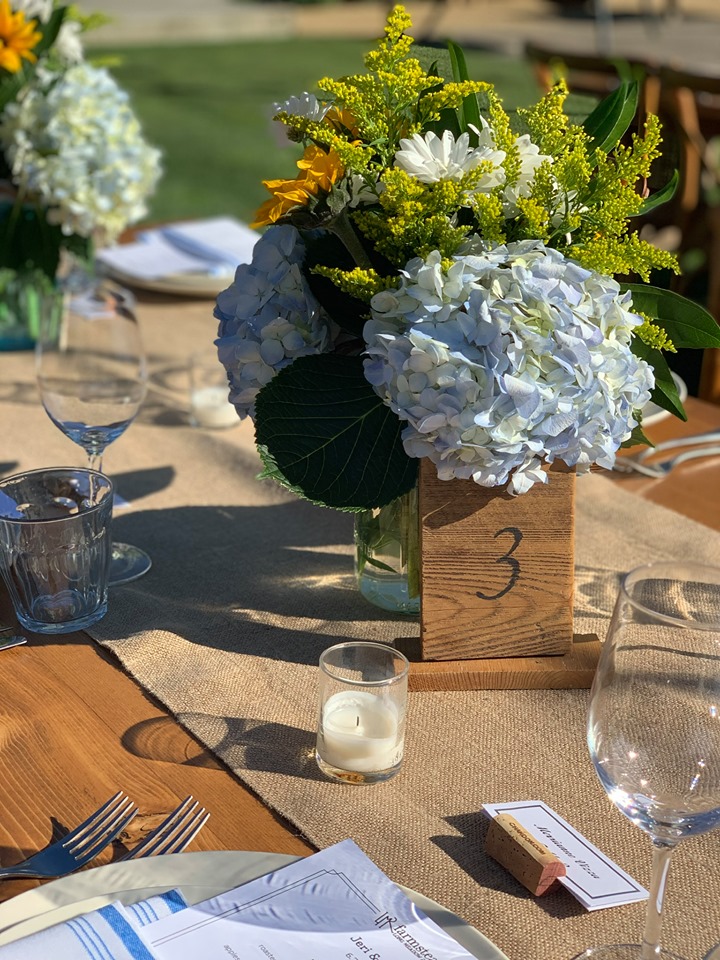 By Google Customer Review
Verified Buyer
They arrived on time and after a day or 2 looked great! The only thing is after one day one of my fillers (Aster Solidago) was dying and moldy. It was very strange. Not sure if they were an older bunch and they were unaware..? Either way I sent Them pictures and they refunded me a day or 2 later. No issues or hoops to jump through. Was very easy.
By amazon customer
Verified Buyer
THIS order arrived well packaged and the product - the flowers were fresh, beautiful, and remained so, as carnations do. I was very pleased with this purchase. Although I had a poor experience with the calla lillies, I had success with these.
By meredith r.
Verified Buyer
So glad I ordered these to use in my beehive centerpieces for a bumble bee themed 1st birthday.
By amazon customer
Verified Buyer
Absolutely 100% satisfied with the shipping time and the quality of the roses. I live in the United States of America and the roses arrived on time and in excellent fresh condition. These are the most extraordinary and wonderful roses in the world!!! Four days later the roses are holding up very strong and I'm sure they will last another 7 plus days. This purchase was the best decision I made about fresh roses and i will order again. I want to thank the staff and company for an above all expectation experience. Thank you so much. Shane from Georgia
By amazon customer
Verified Buyer
We used these as a Valentines Day fundraiser. I was a little nervous ordering them online, but they were perfect. Maybe 2 broken stems when they got to us (we ordered 400). We ordered them on a Wednesday got them on Tuesday and handed them out to the kids on Friday. The flowers were beautiful the whole time. The extras were still looking good after a weekend in my classroom. Will be ordering again.