Purple White MiniCalla Lilies
From 10 - 240 Flowers
$0
FREE SHIPPING
Elegant and sophisticated blooms to convey love, desire and devotion.
EARLIEST DELIVERY DATE:

PRODUCT INFORMATION
10 -240 Stems of MiniCalla Lilies
1 -24 bouquets of 10 stems each
Color:
Purple/White
Hand Picked
The stems are 14" - 18" long
Vase Life:
Stage on arrival:
Fresh Closed Blooms
Time to Bloom:
24 - 58 Hours
Diameter when bloomed:
Number of Petals per Flower: 1
Product Code:
Calla-purple-white-qty
PRODUCT DESCRIPTION
The perfect bi-color purple white MiniCalla lilies for a truly unique DIY bouquet to reflect your recipient or event personality and charm. Place your order from 10 stalks of lilies or even 240 stems and trust us to deliver them on time and in mint condition. Your bi-color lilies will be placed in our customized floral box along with sachets of floral food, flower care instructions as well as a free delivery service to the address of your choice.
This stunning and eye-catching number will make a bold statement when placed in a simple crystal vase at home or at the office. These brightly colored trumpet shaped blooms will also inspire you to be creative when it comes to creating your very own floral arrangements and other decorative pieces.
No shipping or delivery cost will be applied when you shop online with us except for Saturdays where a surcharge may be applicable. Shop for purple white MiniCalla lilies right here and we guarantee that each stem will be picked fresh from our farms just for you or your loved ones.
FLOWER REVIEWS
Shari Parrish
Verified Buyer
May 2018
I have done a few weddings using your flowers 💐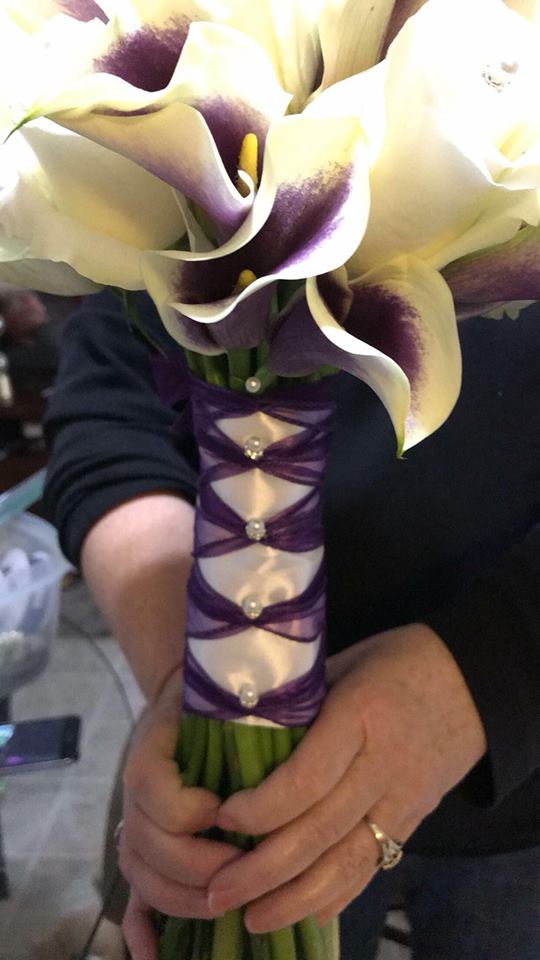 By Google Customer Review
Verified Buyer
We ordered 100 roses a few days before Mothers Day to make boutonnieres -- these were very quality roses!! Delivered on time and very gorgeous roses! I loved the instructions on how to best take care of them. Will use this company in the future and tell people to use them as well.
By amazon customer
Verified Buyer
Absolutely 100% satisfied with the shipping time and the quality of the roses. I live in the United States of America and the roses arrived on time and in excellent fresh condition. These are the most extraordinary and wonderful roses in the world!!! Four days later the roses are holding up very strong and I'm sure they will last another 7 plus days. This purchase was the best decision I made about fresh roses and i will order again. I want to thank the staff and company for an above all expectation experience. Thank you so much. Shane from Georgia