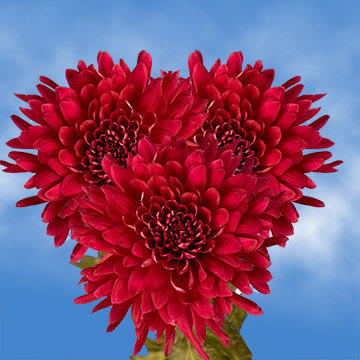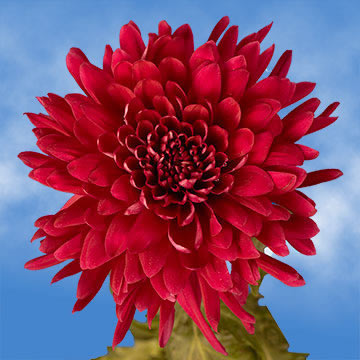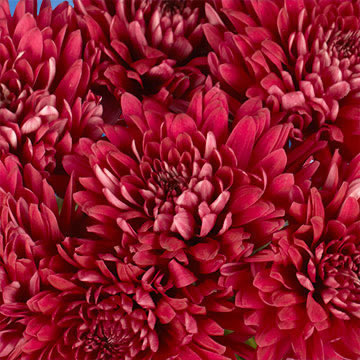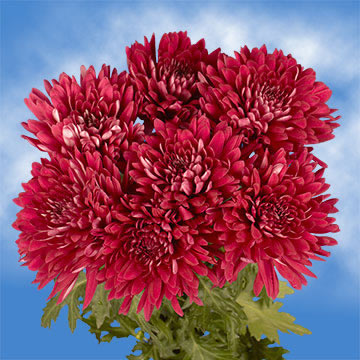 Color tones for all Burgundy Disbud Pom Poms may vary due to the computer monitor and/or Mother Nature.

Product Information
•••••
•
50 - 200 Stems of Disbud Pom Poms
•
5 - 20 bouquets of 10 stems each
• Color:
Burgundy
•
Hand Picked
•
The stems are 22" - 26" long
• Vase Life:
• Stage on arrival:
Fresh Open Blooms
• Time to Bloom:
13 - 24 Hours
• Diameter when bloomed:
•
Number of Petals per Flower: Many
Additional Facts

Burgundy Disbud Pom Poms Choose Your Quantity From 50 - 200 Chrysanthemums Flowers
These amazing yellow poms are sure to add a touch of elegance and sophistication to your special occasion! Order now and receive free delivery.
---
---
Additional Information
•••••
• Item Condition:
New
• Brand:
GlobalRose.com
• Guard Petals:
• Product ID:
burgundy-disbud-pompoms-qty
• Gtin13:
1850500073634
• Box Dimensions:
10
"x
10
"x
34
"
• Weight:
5.5 - 19.8 lbs
• Packing Material: Recyclable Carton
Product Description
•••••
Are you looking to Send Burgundy Chrysanthemum Disbud Flowers online? If you're looking for the best Send Burgundy Chrysanthemum Disbud Flowers, and you want them fresh, perfectly picked, and pleasing to the visual palate, you're in the right place. We have an abundance of Burgundy Chrysanthemum Disbud Flowers that will be perfect as a token of your affection for that special someone. We take pride in providing excellent quality with all of our order for Burgundy Chrysanthemum Disbud Flowers We only cut them when preparing them for your specific delivery. This helps us to ensure that your Burgundy Chrysanthemum Disbud Flowers will be as fresh as possible when you receive them. We also provide free delivery for our online orders.
Our eco-friendly growing process allows us to produce beautiful flowers at affordable prices for all of our customers. We only provide the best nurturing and care to ensure the health and life of our Burgundy Chrysanthemum Disbud Flowers. That is why we can guarantee the freshness of every flower. We promise that we have the best Burgundy Chrysanthemum Disbud Flowers available.