Multi Color Roses Choose Your Quantity From 50 to 1000 Roses
From 50 to 1000 Roses
$0
FREE SHIPPING
Rich and complex, Multi Color Roses are unusual flowers that bring an exquisite sophistication to any space.
EARLIEST DELIVERY DATE:

PRODUCT INFORMATION
50 - 1000 Stems Multi-Color Roses
2 - 40 bouquets of 25 stems each
Color:
Multi-Color
Hand Picked
The stems are 16"-26" long
Vase Life:
Stage on arrival:
Fresh Closed Bud
Time to Bloom:
23 - 48 Hours
Diameter when bloomed:
Guard Petals: Yes 3 - 6
Product Code:
solidmulticolor-qty
FLOWER REVIEWS
by Google Customer Review
Verified Buyer
Written on February 16, 2019
Delivered on time. Good prices. Good roses.
by Google Customer Review
Verified Buyer
Written on June 12, 2018
100 roses for my wifes birthday.Love them better yet she loves them.Service is 5 Star
by Google Customer Review
Verified Buyer
Written on May 19, 2018
I ordered 250 roses for my anniversary. The roses came in and they looked beautiful. I am on day 5 and they are still awesome. Global rose saved me a lot of money.
Laurel Tamariz
Verified Buyer
July 2015
My winter wedding--got exactly the florals I wanted! 500 roses in vendela, proud white, jade, cherry brandy, and echimo. White mums, a couple hundred pink carnations, and plenty of winter greens and fruits from our garden mixed in.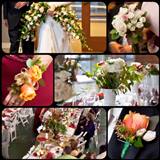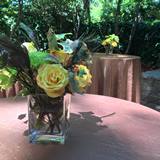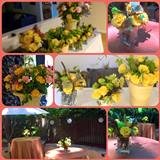 By amazon customer
Verified Buyer
Absolutely 100% satisfied with the shipping time and the quality of the roses. I live in the United States of America and the roses arrived on time and in excellent fresh condition. These are the most extraordinary and wonderful roses in the world!!! Four days later the roses are holding up very strong and I'm sure they will last another 7 plus days. This purchase was the best decision I made about fresh roses and i will order again. I want to thank the staff and company for an above all expectation experience. Thank you so much. Shane from Georgia
By Judy Reaves
Verified Buyer
' This is the flower arrangement I made for my Mothers 88th Birthday! I used 88 of the multi-color roses and it was magnificent!!! I had many, many compliments on the roses. They came just as ordered and have lasted for a long time! I will definitely order from you again!! Thanks for making her 88th Birthday special! '
By amazon feedback review
Verified Buyer
These 50 cut birthday multicolor roses were a big hit for my mom's 90th birthday! While the picture shows 4 different colors of flowers, my mom thought she only received one. Beautiful, nevertheless.