Snapdragons
From 20 to 150 Flowers
$0
FREE SHIPPING
Daring and memorable Snapdragons Flowers are made of pure fantasy and delight...think of the memories in store!
EARLIEST DELIVERY DATE:

PRODUCT INFORMATION
20 - 150 stems of Snapdragons Flowers
3 - 15 bouquets of 10 stems each
Color:
Assorted Colors
Hand Picked
The stems are 22" - 24" long
Vase Life:
Stage on arrival:
Fresh Open Blooms
Time to Bloom:
24 - 58 Hours
Diameter when bloomed:
Number of Petals per Flower: 3 - 6
Product Code:
snapdragons-qty
FLOWER REVIEWS
Ron Rode
Verified Buyer
Customer Service, This isn't a complaint but praise for the fine bunch of assorted sent to my home for distribution at my church for Mother's Day recognition. The order arrived on the day promised at 10 a.m. Thank you
Tom Woodley
Verified Buyer
February 2017
Now this is what Snapdragons should look like!!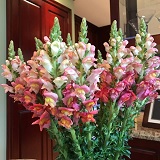 Oberson E Helaine Emmerich
Verified Buyer
June 2016
I ordered flowers from Global-rose for my sister's garden theme bridal shower and the roses were absolutely stunning!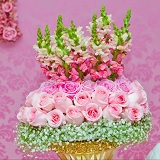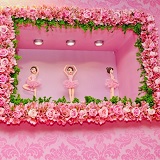 By Google Customer Review
Verified Buyer
arrived on time beautiful flowers, great condition! color of Marjan roses was stunning, and snapdragons were fresh and in great condition. They are still beautiful after Saturday and Sunday.